Blue Wahoos Blonde Ale
Made by Props Craft Brewery, Blue Wahoos Blonde Ale is baseball beer sold by the Minnesota Twins Double-A affiliate, the Pensacola Blue Wahoos. The Blue Wahoos Blonde was introduced at Admiral Fetterman Field in 2017. The traditional blonde ale fits the mold of the common baseball beer. The golden, blonde and Kolsch-style ales are similar in profile.
ABV – 5.0%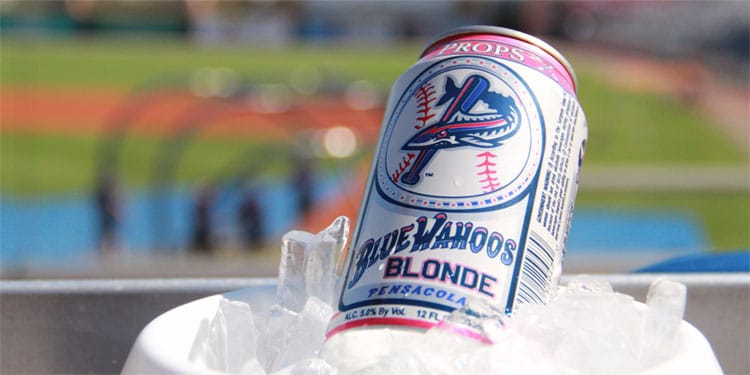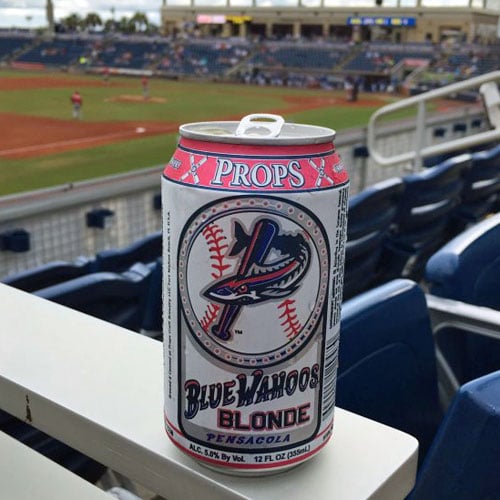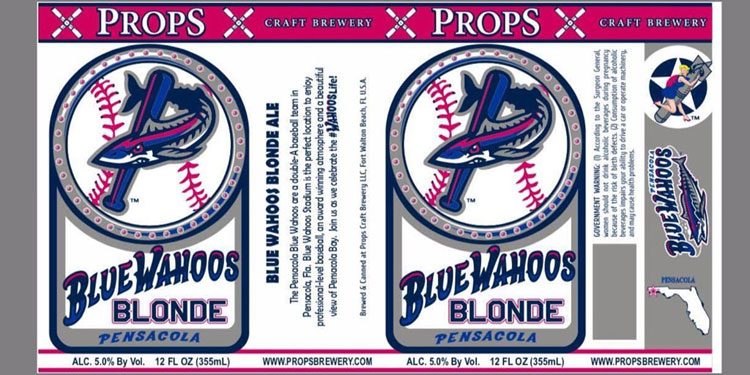 ---
Props Brewery & Grill
Props Craft Brewery was founded by two usaf special operations pilots with a passion for brewing beer (and drinking it). With the help of friends, their families, and the community, they have grown from a small brewpub and into a regional brewery known throughout the panhandle.
See complete list of baseball beers: