BoBeer by Sapporo
Made by Sapporo Breweries, BoBeer was a special beer label tribute to Bobby Valentine, the American manager who served two tours as manager of Japan's Chiba Lotte Marines.
Valentine first served in 1995, and then again from 2004-2009. During that period, he led the perennially struggling team to its first Japan Series title in over thirty years in 2005, while turning the franchise into a consistent winner. The popular Black Label lager celebrated this championship, and was available only in Japan in November of 2005. The regular lager has the caption "We are Number 1!" while the light beer has the caption "Building Our Dream!"
ABV – 4.9%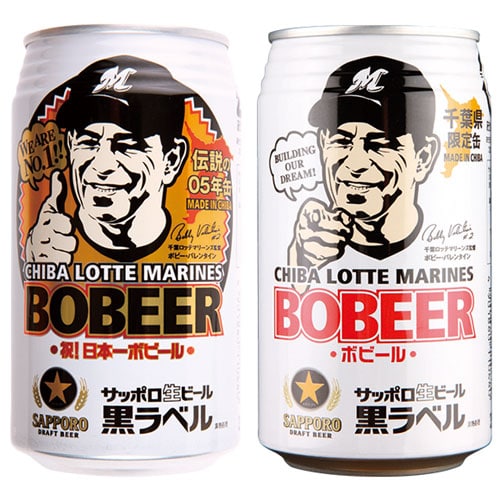 "We want to show our support for Bobby," Chiba Lotte fan Jun Okazaki said. "He gives us exciting baseball and makes us feel like we all have a chance in life."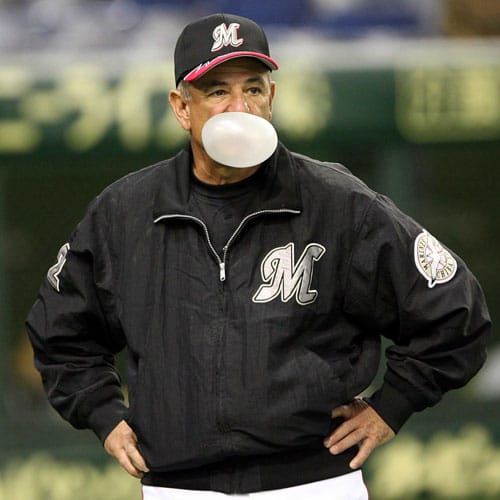 ---
Chiba Lotte Marines Highlights
Bobby Valentine managing the Chiba Lotte Marines in Japan.
See complete list of baseball beers: