Crown Town Ale
Made by Boulevard Brewing Co., Crown Town Ale is a baseball beer celebrating the World Championship of the Kansas City Royals. This golden ale features pale, Munich and honey malts balanced by a subtle bitterness imparted by Magnum hops. To complement a crisp, citrusy hop aroma provided by Lemondrop, Saphir, and Northern Brewer hops, they added dried orange peel to the wort right at the end of the boil during the brewing process.
ABV – 6.2%
IBU – 25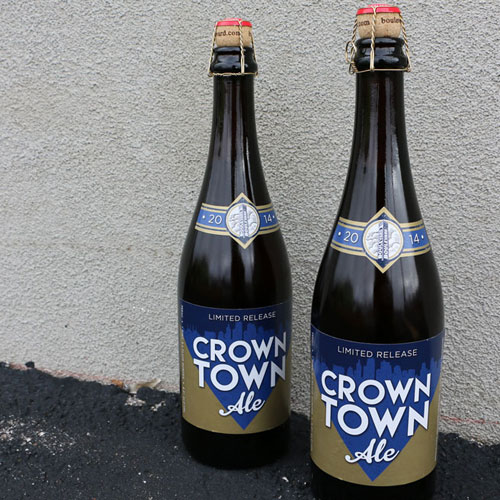 ---
Welcome to Boulevard Brewing Co.
Peek into the happenings at Boulevard Brewing.
See complete list of baseball beers:
See all from Boulevard Brewing Co.: