Broken Bat Brewing
Stepping up to the plate in Milwaukee's historic Third Ward is Broken Bat Brewing Company, a baseball-themed Milwaukee Brewery and tap room featuring our locally made craft beers in a space with plentiful seating and multiple televisions for the spectator's viewing pleasure.
As founders Tim Pauly and Dan McElwee say: "In baseball, when a bat breaks, it's something unexpected. And that's essentially what our beer is going to be like, what the brewery experience is going to be: something different, unexpected."
Broken Bat Brewing also has its own wiffleball field onsite. It is rentable for $150/hr, and they also host a wiffleball leagues with 8 teams per league that play 9-inning or 55-minute games.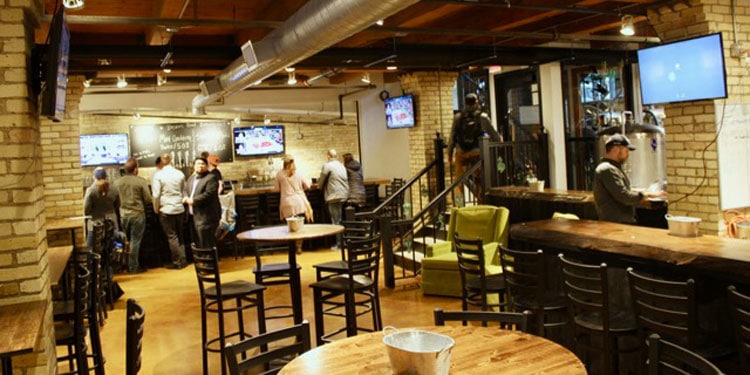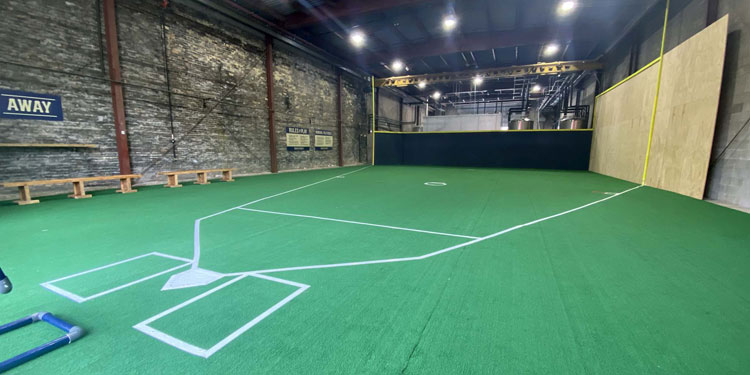 ---
Starting Line-Up
Select a beer for full details.
---
Inside Broken Bat Brewing
Spend Opening Day of Broken Bat Brewing Co. in Milwaukee, WI. The Micro Craft Beer looks around the taproom, then talks with the owners, Tim Pauly and Dan McElwee.
See complete list of baseball beers: