Brue Diamond American IPA
Made by Brue Print Brewing Company, Brue Diamond American IPA is a baseball beer with a double header of hops in an India pale ale that is always in need of a relief pitcher. Light caramel malt balances the bitterness of the Magnum hops, while the flavor and aromas of Cascade and Citra hops are showcased in our citrus forward IPA.
ABV – 6.1%
IBU – 70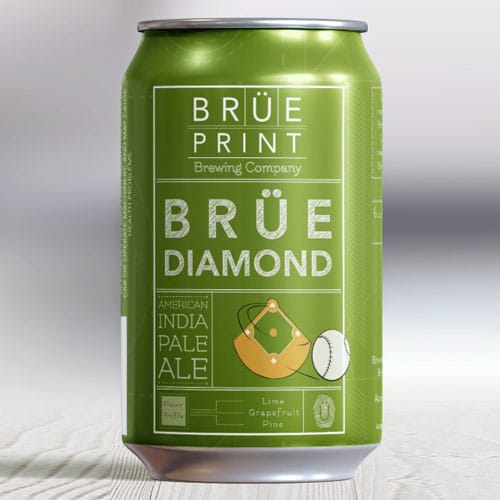 ---
Inside Brue Print Brewing
Visit the new Brüeprint Brewing Company in Apex where we talk to Eric Wagner, owner/operator, and Reid Huntley, Sales and Distribution Manager. It's in Wagner's kitchen where he first combined his passion and talent for gourmet cooking with over 20-years of engineering expertise into a love for craft brewing. They also offer seasonal beers tied to seasonal sports calendars.
See complete list of baseball beers: