Budweiser MLB Team Cans
Made by Anheuser-Busch for Budweiser, these MLB Team Cans were made for baseball teams in 2017 by local artists who each represent Budweiser's values and the American dream.
Budweiser's MLB team design cans bring to life the true ambition and personality of each team and its hometown, featuring some of the most iconic elements of each city like the palm trees in Los Angeles to the Gateway Arch in Budweiser's hometown of St. Louis.
Team cans were available in the following 14 markets: Baltimore, Boston, Chicago, Cincinnati, Dallas/Ft. Worth, Houston, Los Angeles, Minneapolis, New York, Oakland, San Diego, St. Louis, Tampa Bay and Washington D.C.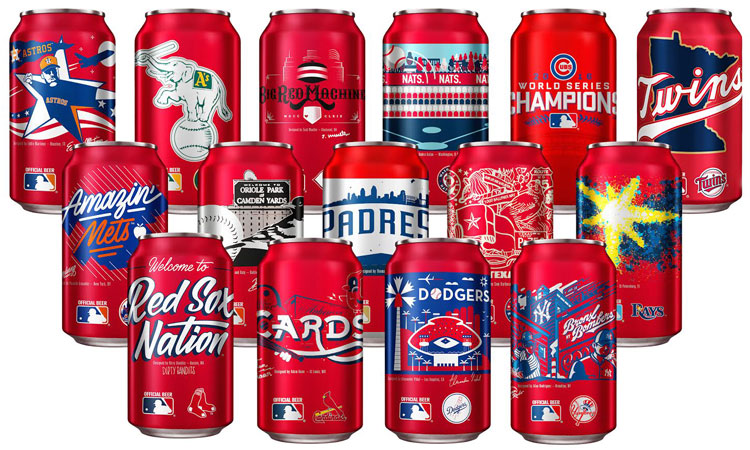 ---
Budweiser Designed a Custom Can
Budweiser hired designers from cities around the country to create one of a kind team cans, supporting their hometown MLB team. We covered a few of them and this is the one we are showcasing.
See complete list of baseball beers: