Flying Bisson: Brother Manto (2021)
As part of the Ballpark Brewer Series baseball beers, Flying Bisson made their debut in the fourth year. Brother Manto is a Belgian amber ale, a beer that was created for the ole ballpark in Buffalo with a carefully selected mix of German and Belgian malts, Czech and English hops and a spicy Belgian yeast. Flavorful but smooth, Brother Manto is sure to be a big hit.
ABV – 5.9%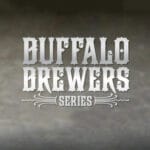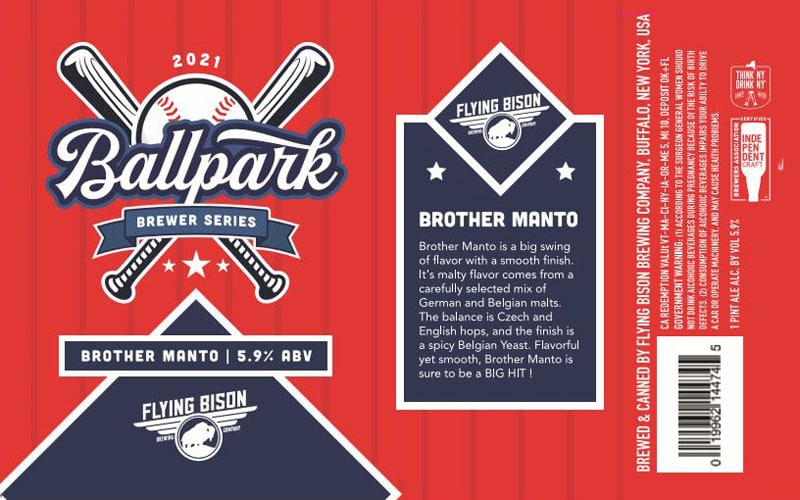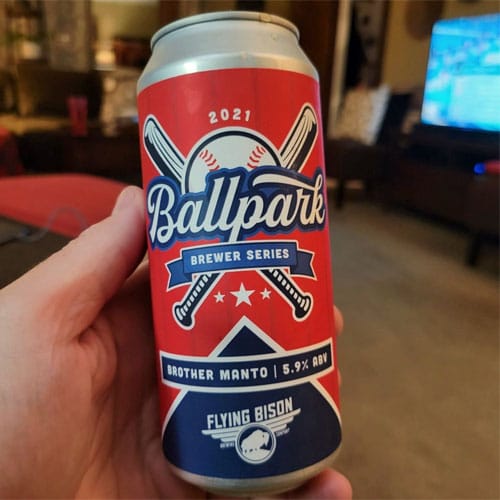 ---
Watch the 2021 Ballpark Brewers Series
Learn all about the breweries and beers that make up this year's lineup.
See complete list of baseball beers:
See all from Buffalo Brewer Series: