Bull Durham Light American Lager
Made by Durham Bull Beer Co., their American Lager is a light baseball beer that brewed with German Huell Melon hops. This easy-to-drink brew will deliver the craft flavors you love, with almost half the calories – coming in less than 100 for a 12oz pour.
ABV – 3.5%
IBU – 5.8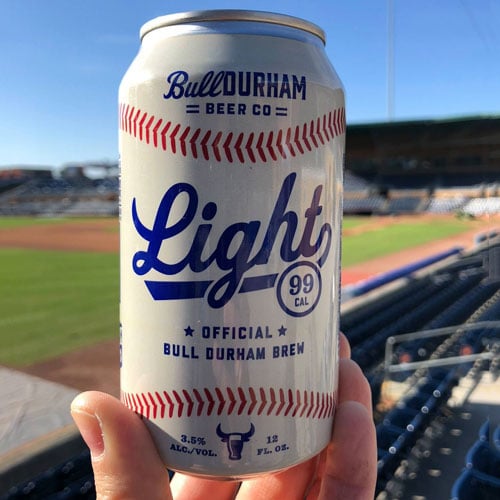 ---
Inside Bull Durham Beer Co
The NC Beer Guys visit the Durham Bulls Athletic Park and the brewery inside the ballpark. Hear from Sebastian Wolfrum, executive brewmaster, head brewer Tate Little, and Brad Farron, brand manager.
See complete list of baseball beers:
See all from Bull Durham Beer Co.: