That's a Clown Question Bro Double IPA
Made by Solace Brewing Co., That's a Clown Question Bro Double IPA is a baseball beer named in honor of Bryce Harper of the Washington Nationals. After the 19-yo hit a home run during a win over the Blue Jays in Toronto, where the beer drinking age is 18, a reporter asked if he was going to have a celebratory Canadian beer. Bryce responded with the now famous line: "That's a clown question, Bro."
Clown Question is a Canadian style Double IPA brewed with Vic Secret and Citra hops that is fruity, juicy, and silky smooth.
While in town for a four-game series against the Rockies, Harper learned of the tragic death of Denver police officer Celena Hollis and asked that proceeds from the beer be donated to the Celena Hollis Memorial Fund.
ABV – 8.6%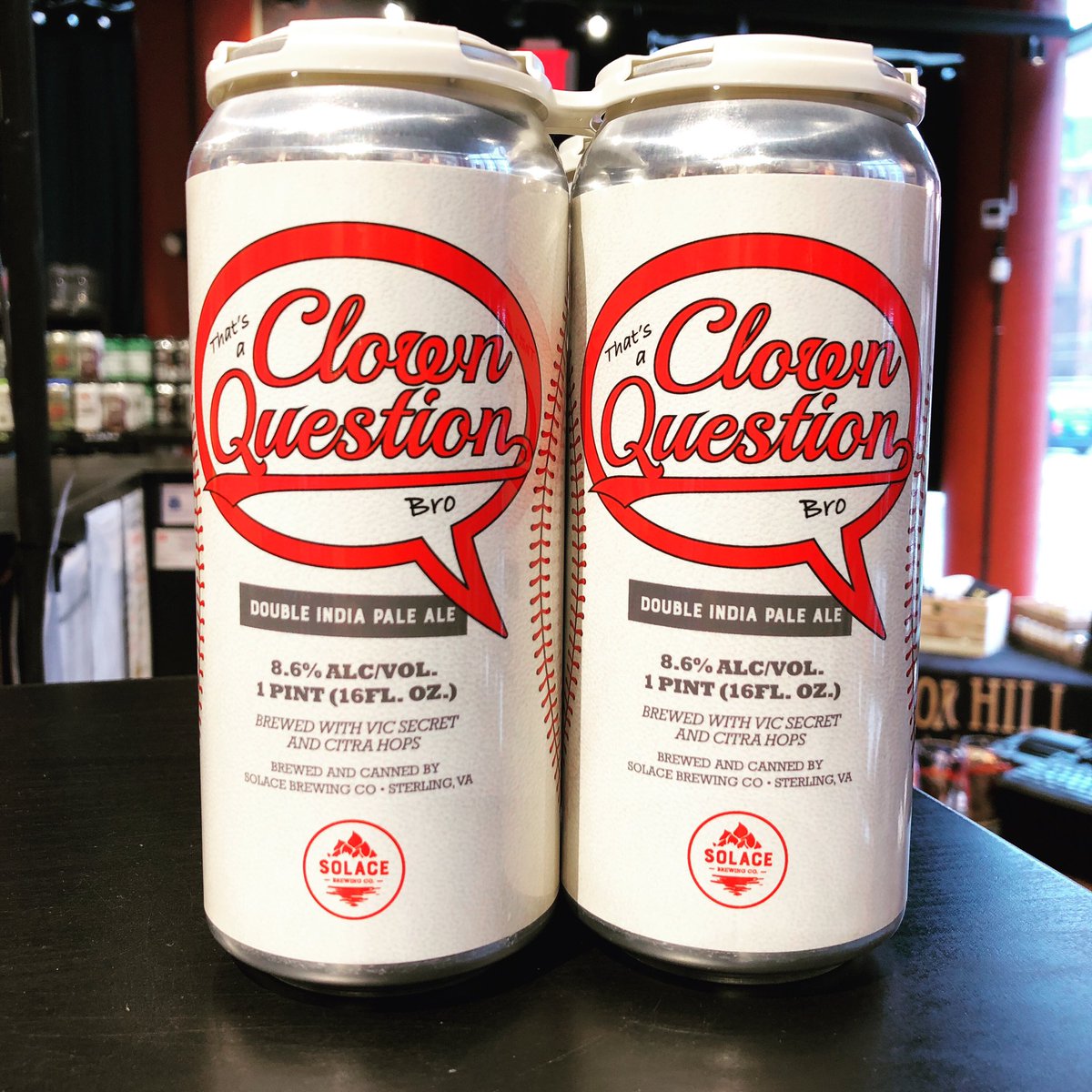 ---
Bryce Harper Commenting on Celebratory Beer in Canada
Bryce Harper is asked what his favorite beer is, and he responds by saying: That's a clown question, Bro.
See complete list of baseball beers: