Crawford German Bock
Made by Karbach Brewing Co., Crawford German Bock is a baseball beer created for the Houston Astros. What's even easier than jacking a dinger into the Crawford Boxes? How about cracking open a delicious Crawford Bock? Karbach Crawford Bock is so smooth you can easily stretch that single into a double. Pairs perfectly with peanuts, stadium dogs, and a good 7th inning stretch!
The Crawford Boxes are a section of seating in Minute Maid Park running parallel to Crawford Street in downtown Houston, Texas. They are located in left field and span sections 100 through 104.
A portion of proceeds from every Crawford Bock go to the Astros Foundation.
ABV – 4.5%
IBU – 15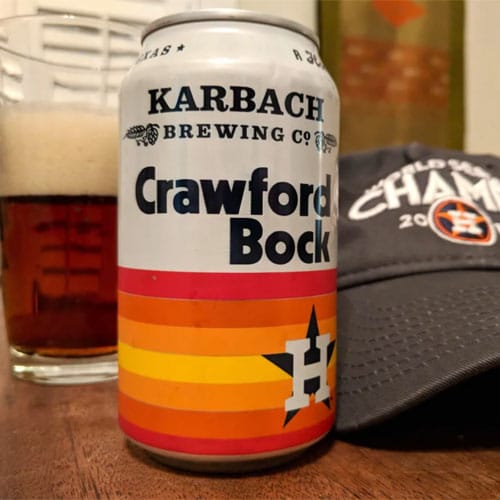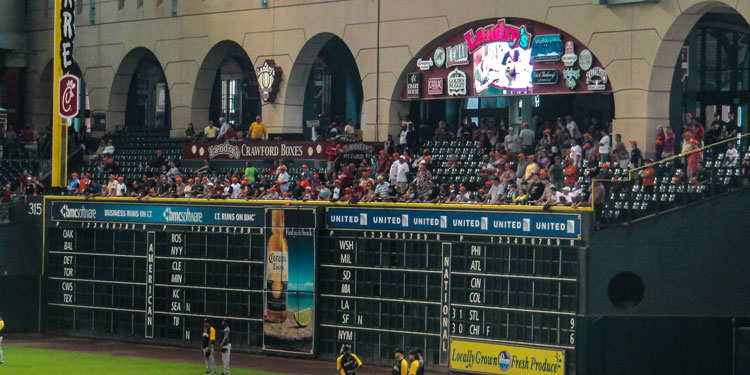 ---
KHOU 11 Presents: Crawford Bocl
You don't have to wait for Opening Day to get your hands on Karbach Brewing Co.'s Astros-themed Crawford Bock beer.
See complete list of baseball beers: