Curly W IPA
Made by Devil's Backbone Brewing Co., Curly W IPA is a baseball beer celebrating the World Series champs in the nation's capital in time for Opening Day 2020. Curly W is a crisp and juicy golden IPA that will keep everyone in the stands on their feet and cheering for the home team. It's no coincidence that Victory malts were used in this brew! The pale malts are balanced out by citrusy hops, ensuring that fans stay refreshed as the Nats chase another title.
ABV – 6.0%
IBU – 28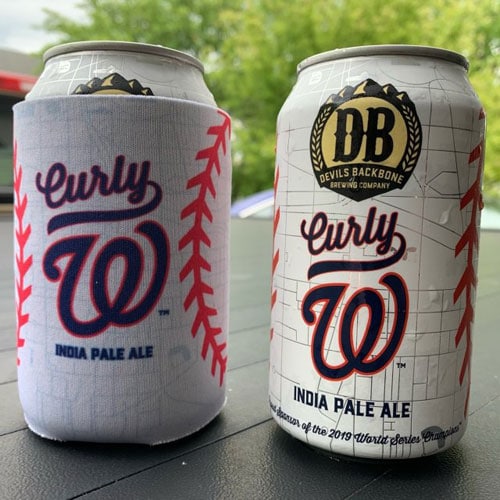 ---
After the Nationals won the World Series in 2019, Devil's Backbone rolled out a limited edition commemorative can to celebrate called Earned Run Ale. The second beer to rollout is Curly W IPA, and this one was ready for Opening Day 2020.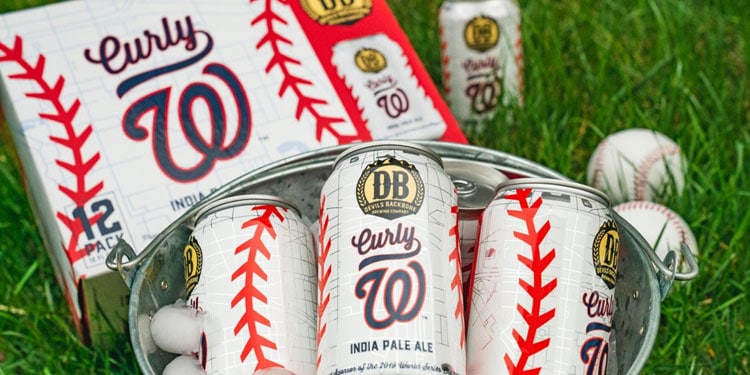 ---
Earned Run Ale Beer Review
The first Washington National beer release, Earned Run Ale.
See complete list of baseball beers: