Curveball Sour Ale
Made by Main St. Brewing, Curveball Mango Guava Sour Ale is a baseball beer brewed using saison yeast blend to create a tart and fruity farmhouse style beer. With a hazy orange color, it has intense fruit character from both the late hopping, plus mango and guava fruit puree additions. Spicy phenols balance the fruit aroma while the tartness refreshes and cleanses the palate.
ABV – 5.0%
IBU – 15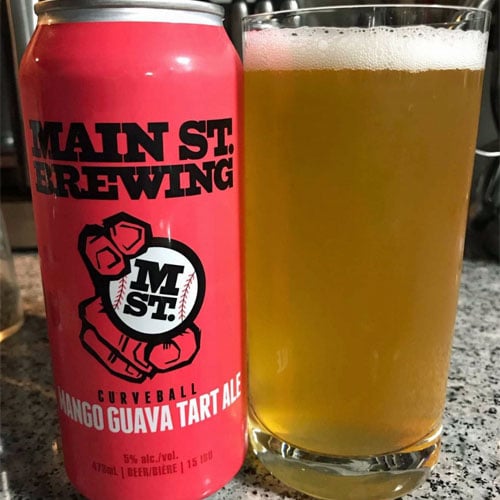 ---
Inside Main St. Brewery
Meet Nigel Pike, co-owner of Main Street Brewing in Vancouver, British Columbia.
See complete list of baseball beers: