Harpoon – Beer League
Harpoon Brewery has created a "beer league" lineup with six different beer varietals: Big League, Bush League, Farm League, Night League, Pacific League and Rec. League.
Each beer league can also be found in one or more mixer packs, also named after a league.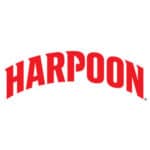 ---
The League Mixer Packs
The Fantasy League and the Summer League mix packs contain the various beer leagues. Some can also be found in other non-league mixers, such as the Season Pass. Each mix pack contains 12 cans. I'd have been more impressed if they contained 9, one for each inning, but whatever.
Summer League – Crack a beer and get in the game. It's the perfect mix for when you're getting active with the team. This mix is for players.
Fantasy League – Enjoy an all-star lineup of recreational session beers that are light, low in calories, crafted with sea salt and chia seeds, and 4.0% ABV. This mix is for fans.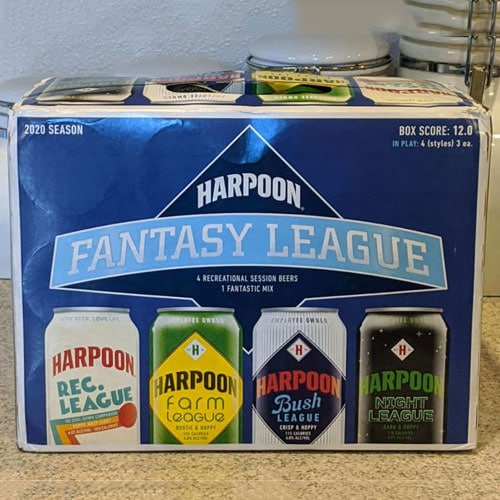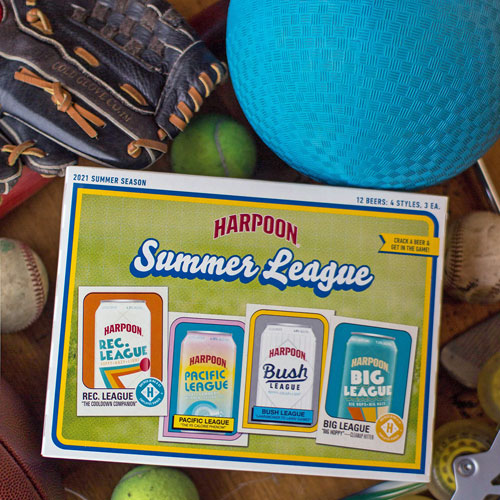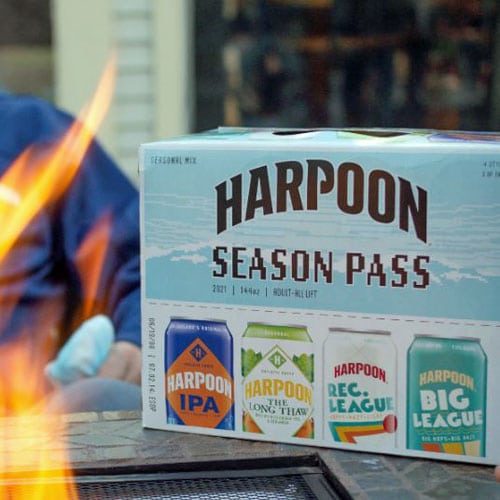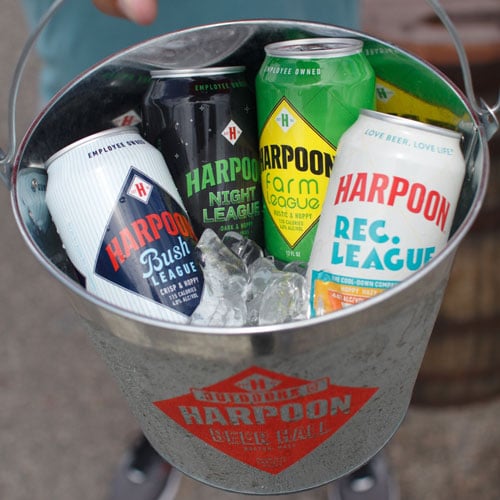 ---
Big League IPA
Welcome to the Big League. Sometimes life calls for a beer that packs a big refreshingly-tropical-hop-filled punch. So we took our Rec. League hazy pale ale recipe and multiplied everything by two (dry hops included), to create an extra citrusy and surprisingly crushable hazy IPA. Big wins call for big hops, no matter the player.
ABV – 7.2%
IBU – 50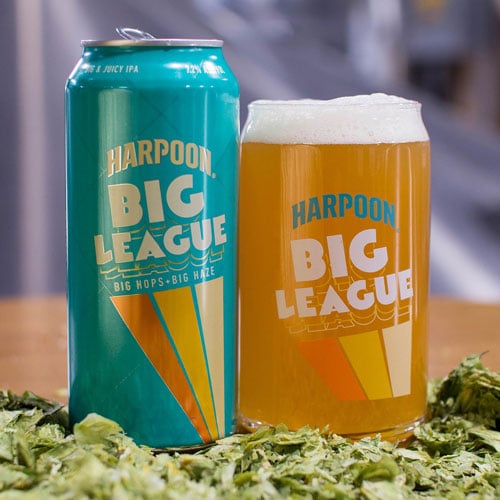 ---
Bush League Pilsner
Crisp and clean from cold fermentation, this American Pils is like a full-flavored macro lager with the perfect amount of hoppy aromatics—brewed with Mandarina Bavaria and Hüll Melon hops and a touch of flaked corn to keep things light.
ABV – 4.0%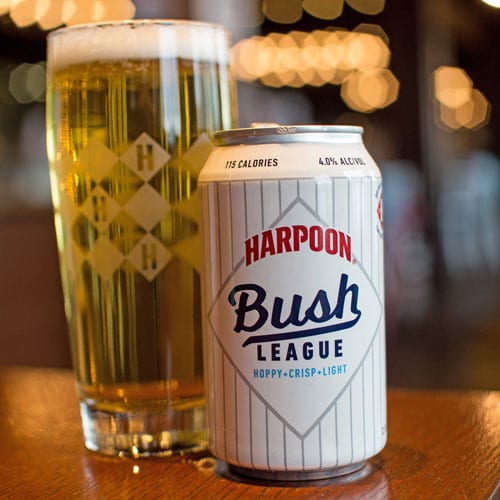 ---
Farm League Ale
Like Rec. League's Belgian cousin, this Hoppy Farmhouse Ale combines a citrus-packed blend of Mandarina Bavaria, Hüll Melon, and Citra hops with the peppery spice of Belgian yeast and the subtle tang of sweet orange peel.
ABV – 4.0%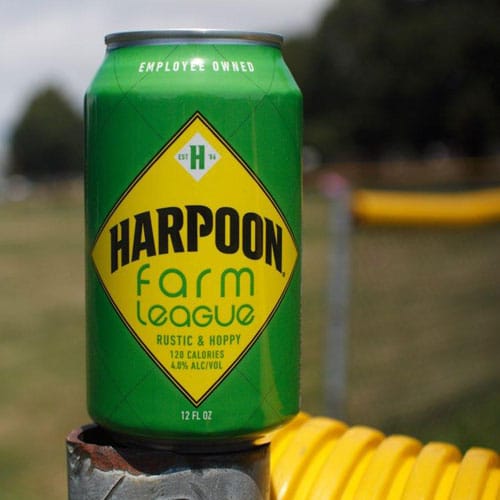 ---
Night League Black IPA
Proof that even dark beers can be absolutely crushable, this Session Black IPA is brewed with de-bittered black malts and blonde-roasted oats for a light malty base that balances perfectly with a classic American hop blend of Simcoe, Chinook, Cascade, and Mosaic.
ABV – 4.0%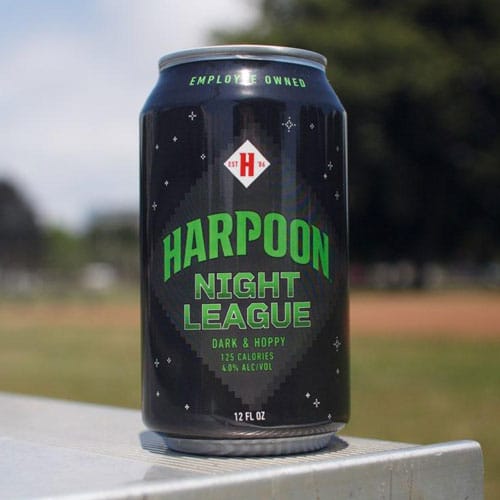 ---
Pacific League Lager
This light lager brewed with Kohatu hops, buckwheat, and chia with salts. It tastes of fresh biscuit, clementine peel, spritz of lime, and spritz of lemon with a finish that's clean and crushable.
ABV – 4.0%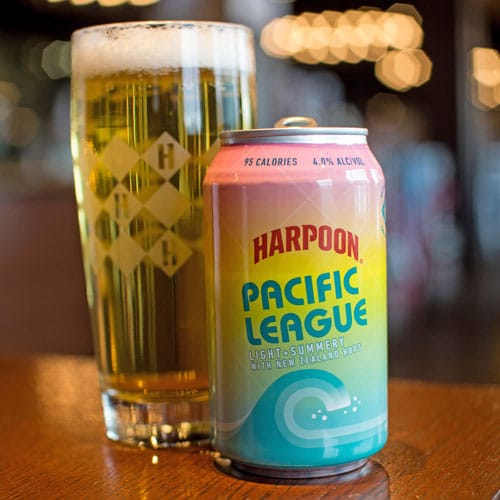 ---
Rec. League Pale Ale
Our ultimate cool-down companion, Rec. League is a crushable hazy pale ale brewed with tropical modern hops and a groundbreaking blend of ingredients (buckwheat kasha, chia seeds, and sea salt). Light and refreshing but full of flavor, it packs everything we love about hop-forward beers into an easy-drinking, sessionable package.
ABV – 4.0%
IBU – 35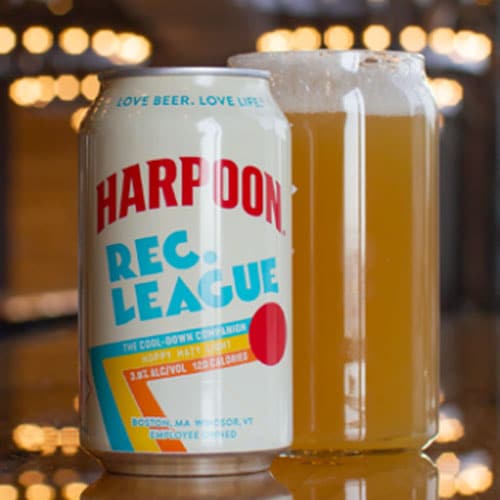 ---
The Harpoon Brewery Experience
Though many things have changed since the early days of Harpoon, much has stayed the same. Harpoon believes that beer is best when shared with friends. This video offers a unique look inside the brewery and their love beer.
See complete list of baseball beers: