Harry Caray 30th Anniversary Brew
Made by Burnt City Brewing, Harry Caray 30th Anniversary Brew is a baseball American amber red beer named in honor of the legendary radio announcer. He covered five Major League Baseball teams, beginning with 25 years of calling the games of the St. Louis Cardinals, 1 year with the Oakland Athletics, 11 years with the Chicago White Sox, and his final 16 years of his career as the announcer for the Chicago Cubs
The beer pours cloudy orange with a fluffy white head and smells of sweet grain with piney hops with tastes of piney and floral hops with great grain backbone. The beer was released at all Harry Caray's restaurant locations to celebrate their 30th anniversary. Harry's wife, Dutchie Caray, was at Harry Caray's Italian Steakhouse for the beer launch!
ABV – 5.2%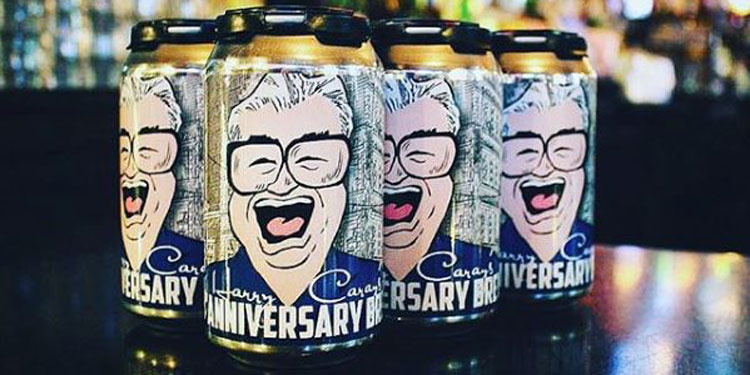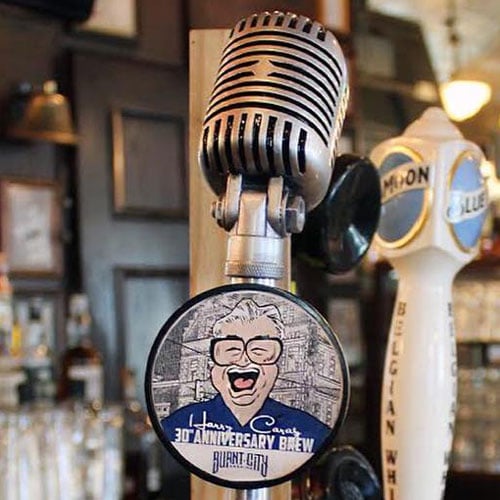 ---
Harry Caray Sings the 7th Inning Stretch
Harry Caray sings the 7th Inning Stretch In his Final Cubs Broadcast against Philadelphia at Wrigley Field on September 21, 1997.
See complete list of baseball beers: