Hit King Blonde Ale
Made by No Label Brewing, Hit King Blonde Ale is a baseball beer named in honor of the MLB all-time hit leader, Pete Rose. Light in color, but with just enough of a hop presence on the end to make it enjoyable on any occasion. This ale goes perfectly with BBQ, summer and baseball.
ABV – 5.5%
IBU – 38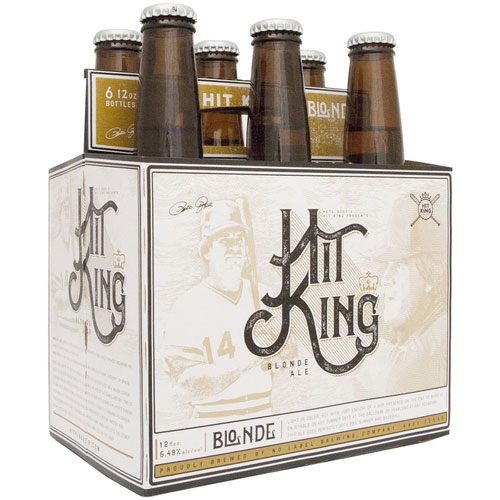 ---
As part of the Hit King Brew Series, two other Pete Rose beers were concepted, with beautiful design from Oak Interactive. As far as we can tell, these concept brews never made it to market.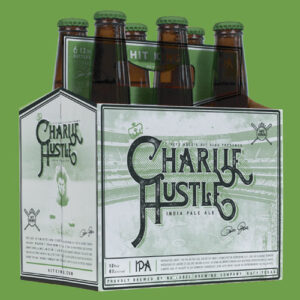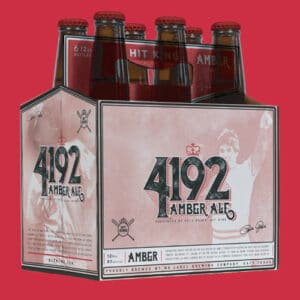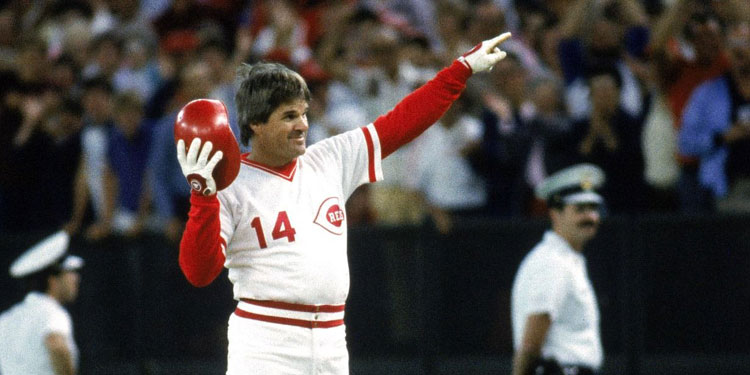 ---
Inside No Label Brewing
No Label Brewing Co. began in 2009. The Royo family was sitting on the back porch enjoying some of Brian's homebrew. After many pints, the conversation turned to the possibility of opening their own brewery. Although none of them had any experience running a brewery, they decided to give it a try.
See complete list of baseball beers: