Hustle Baseball Beer Series
Made by Rhinegeist Brewery, Hustle is a series of baseball beers made to honor Charlie Hustle's himself – Pete Rose. Off at the crack of the bat, spikes dug in, exploding with speed – Hustle breaks the game wide open with an IPA, Red Lager, and Rye Pale Ale.
Hustle IPA
This India Pale Ale takes a hard, hoppy cut at a soft, fluffy hanging curve, driving notes of peach, tangerine and citrus back, back, back…gone.
ABV – 6.0%
IBU – 50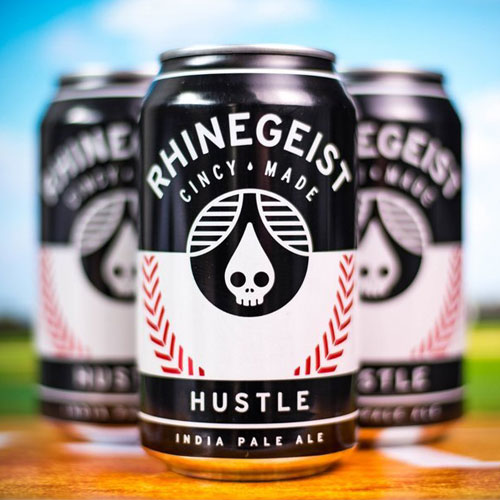 ---
Hustle Red Lager
Hustle Red Lager is a smooth and sessionable built for 90 degree days at the ballpark. Low in ABV and bitterness, Hustle offers delicate hop notes with a light, biscuity malt backbone. Crack open a few of these red beauties on game day.
ABV – 4.8%
IBU – 17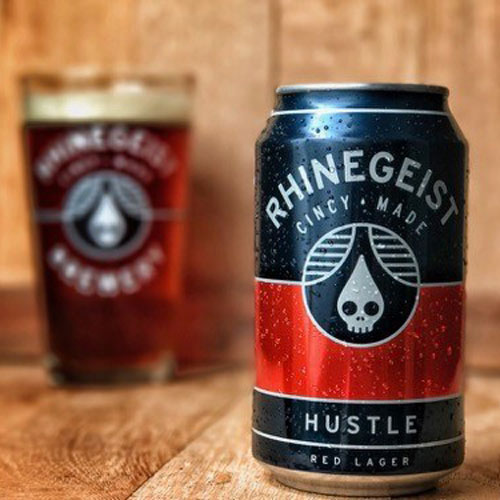 ---
Hustle Rye Pale Ale
It's baseball season, spring is springing, there's a pep in all of our steps. Hustle Rye Pale Ale has a distinctively spicy and slightly grainy rye character from the two types of rye malt used in in the beer.
ABV – 5.4%
IBU – 40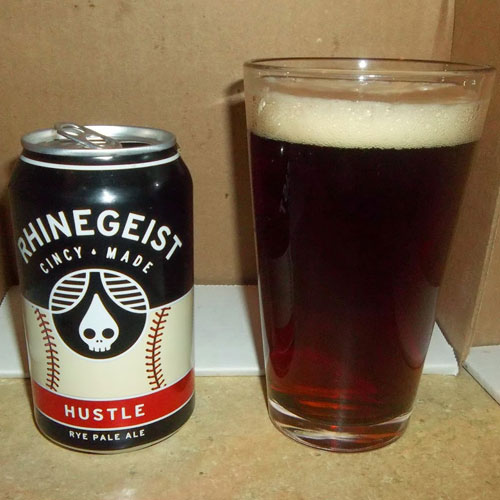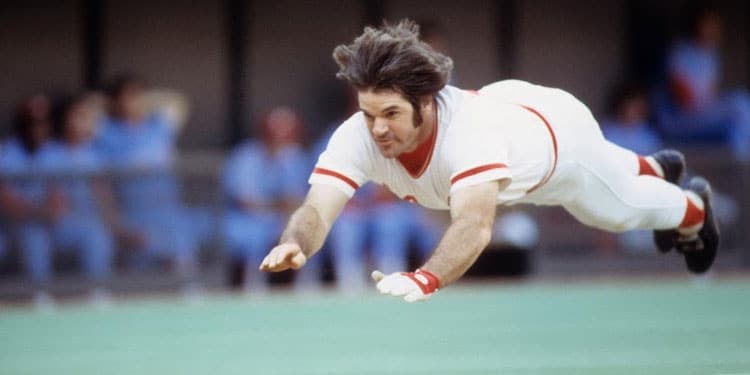 ---
Charlie Hustle Beer Released
Rhinegeist welcomes the arrival of baseball season with a new brew and some groovy moves to the tune of Pamela Neal's 1979 classic, "Charlie Hustle." Baseball and disco are back! But wait, was disco ever really gone?
See complete list of baseball beers: