Juiced Ball
Made by Bronx Brewery, Juiced Ball is a pearl-white hazy IPA baseball beer stuffed full of late-addition hops (Centennial, Huell Melon, and El Dorado) for a little extra punch and a juicy taste that explodes right off the bat. Enjoy the tropical vibes with a chance of clouds and a taste of the grapefruit league. Also be sure to try its sister beer, Curve Ball.
ABV – 8.1%
IBU – 11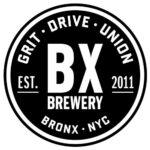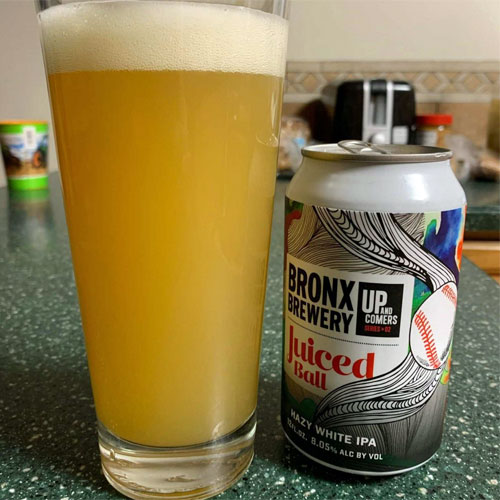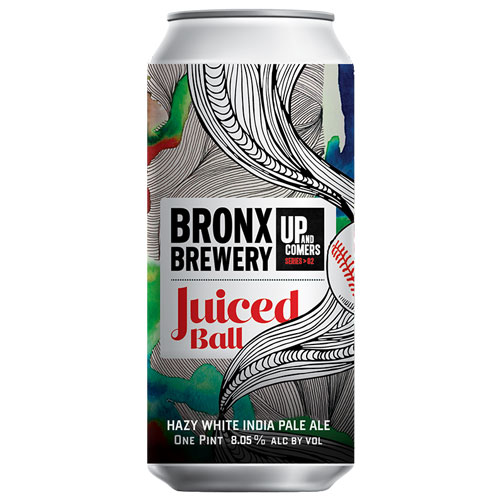 ---
About the Bronx Brewery
The Bronx Brewery was started by Chris Gallant and Damian Brown to share their love of pale ales within the five boroughs of NYC, and regionally. While they focus mainly on the pale ale, they do produce small batch and barrel-aged beer for consumption in the tasting room and for bars and restaurants across NYC.
See complete list of baseball beers: