Juuust a Bit Outside
Made by Newtown Brewing, Juuust a Bit Outside is a sour ale with peaches and passion fruit that honors the Harry Doyle quote, "Just a Bit Outside" from the movie, Major League. Kettle soured with Lactobacillus and conditioned on Madagascar Vanilla Bean and a load of Peach and Passion Fruit purees, this wild thing is a tart, refreshing brew and a perfect call for watching the ball game.
ABV – 6.6%
IBU – 5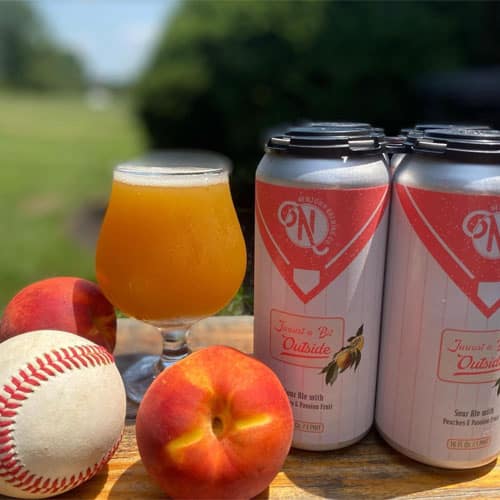 ---
Major League – Just a Bit Outside
Bob Uecker plays Harry Doyle, the announcer for the Cleveland Indians in the baseball movie, Major League.
---
About Newtown Brewing
Learn about the brewery where almost all their beers are named with movie references!
See complete list of baseball beers: