Longball Craft Lager
Made by Wichita Brewing Co., Longball Craft Lager is a baseball beer as crisp and satisfying as sending a fastball deep off the barrel of your bat. This pilsner inspired craft lager is perfect for getting the fans back into the game. Whether it's a clear, sunshiny day at the ballpark or you're stuck at home doing yard work, Longball Craft Larger is brilliantly built to showcase some of the simpler things in life.
ABV – 5.2%
IBU – 22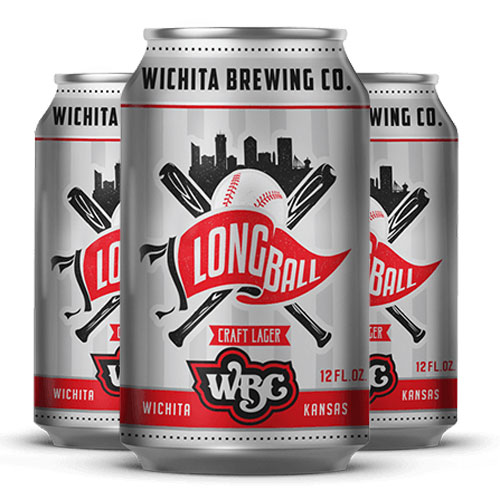 ---
Inside Wichita Brewing Co.
Learn what happened when two home brewers had a vision of starting a brewpub in Wichita. From tinkering with self-built brewing systems in the garage and a brick-fire oven in the back yard to owning and operating an 18,000 square-foot brewing facility.
See complete list of baseball beers: