Louisville White Ash Lager
Made by Goodwood Brewing Co, Louisville White Ash Lager is a baseball beer that's is the first and only beer brewed with 100% Kentucky-grown grains. And, in a tip of the cap to our Slugger-making neighbors downtown, white ash – common in baseball bats – is used to enhance brewing. This results in a light-bodied, perfectly balanced lager with a sweet finish delivered by those Kentucky grains.
ABV – 4.2%
IBU – 35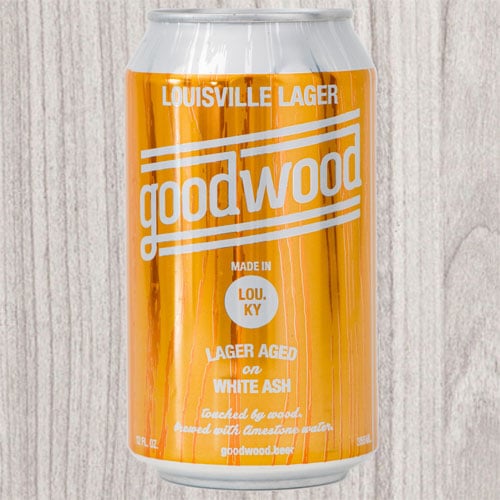 ---
Inside Goodwood Brewing Co.
Discover the Goodwood difference. Learn how their wood aged, limestone water approach to brewing brings you unique, delicious beers.
See complete list of baseball beers: