Marlins Lager
Made by Biscayne Bay Brewing, Marlins Lager is a traditional German-style lager to be sold by the Miami Marlins. It has deliciously soft, malty notes, low bitterness, noble hop aromas and a crisp clean finish. This beer pairs well with your favorite grilled eats or ballpark snacks.
Not only are the two brands offering fans a beer that they can proudly call their own, they're giving the community a way to give back: each pack of Marlins Lager provides a donation to the Miami Marlins Foundation's Home Plate Meals Program.
Marlins Lager will bring quality experiences to the Miami community. In December of 2019, the Miami Marlins and Biscayne Bay Brewing announced a five-year partnership and the creation of the Biscayne Bay Brew Hall at Marlins Park. The 3,000-square-foot space, located in the atrium near sections 15–16 on the Promenade Level, will feature a bar, communal tables, a performance space and large video wall when opened to fans by 2021.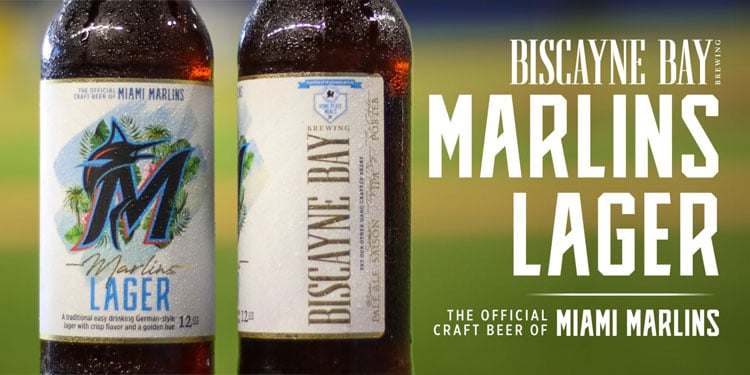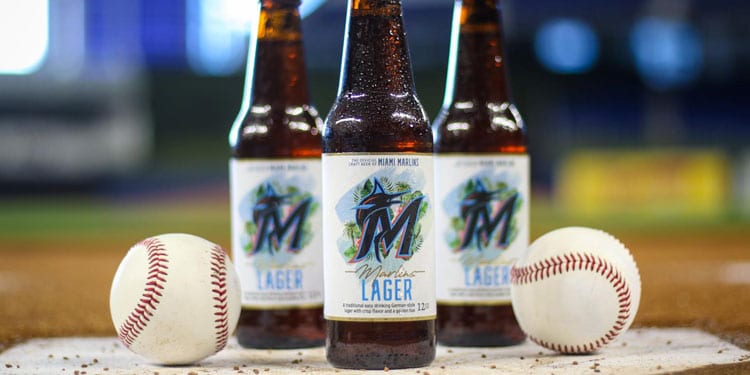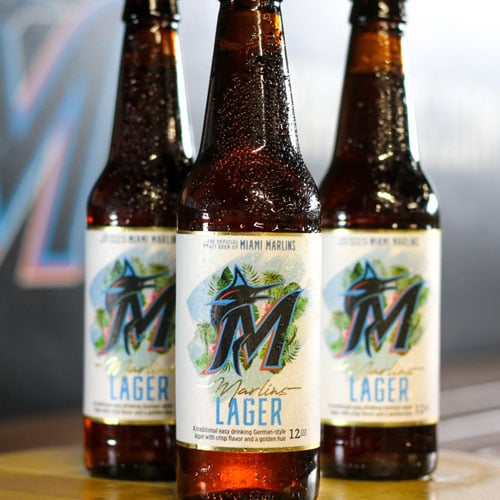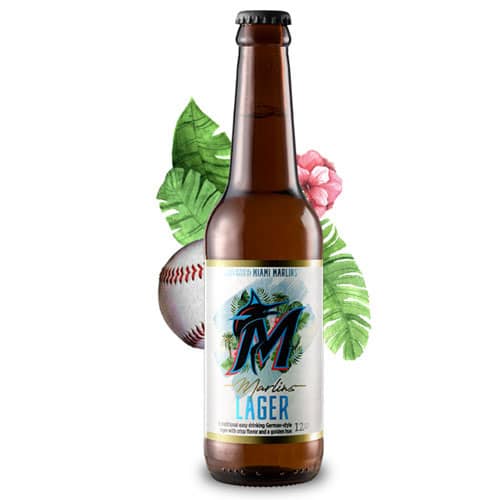 ---
Miami's Biscayne Bay Brewing
Check out Miami's Biscayne Bay Brewing Company and sample their creations by getting their tasting flight.
See complete list of baseball beers: