Switch Hitter Golden Ale
Made by No-Li Brewhouse, Switch Hitter Golden Ale is a baseball beer that debuted in a signature 22 oz. bottle July 18, 2016. Only 100 cases were created for the Spokane Indians Baseball Club, the Single A affiliate for the Texas Rangers. Switch Hitter Golden Ale is a celebration of community, home town baseball and a sense of sense of place.
ABV – 5.0%
IBU – 15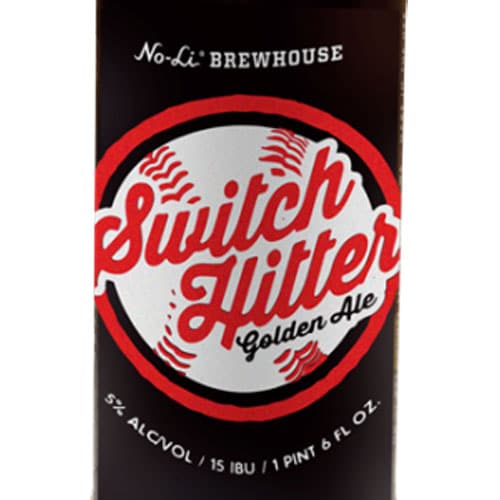 ---
Commercial for No-Li Brewing
No-Li Brewhouse is craft beer Born & Raised in Spokane and enjoyed throughout the Northwest, so they took a run through their home town to show some pride!
See complete list of baseball beers:
See all from No-Li Brewhouse: