Swing Oil Triple IPA
Made by Loma Brewing Company in collaboration with Old Planters Brewing Co., Swing Oil Triple IPA is a baseball beer created in honor of Boston College baseball star, Lexington Blue Sox slugger, Ice Bucket Challenge legend, and ALS philanthropist, Pete Frates.
Golden, juicy, and bursting with tropical flavors of pineapple, coconut, and stone fruit, balanced out with an undertone of fresh pine.
To commemorate Frates, who wore number three, they had to make it a triple IPA. Plus, they used a trio in the dry hop (Sabro, Mosaic, and Idaho 7) and three grains (2 Row, Wheat, and Golden Oats). Proceeds from each batch of Swing Oil will go to the Pete Frates Family Foundation.
ABV – 10.6%
IBU – 20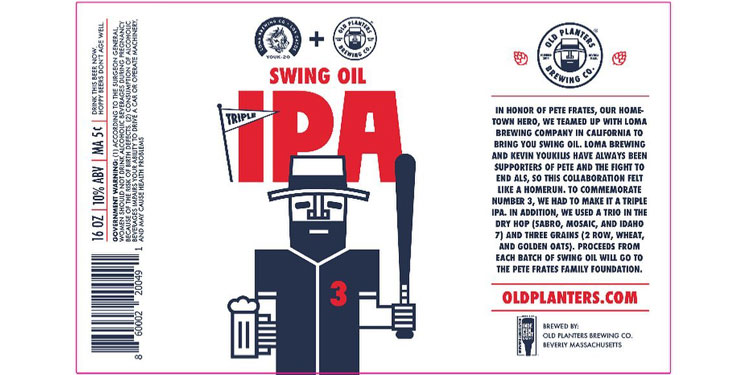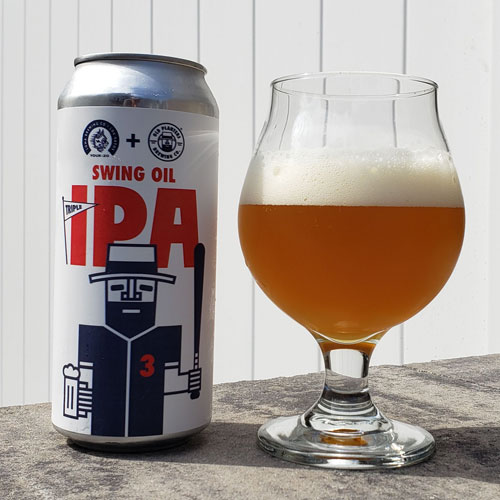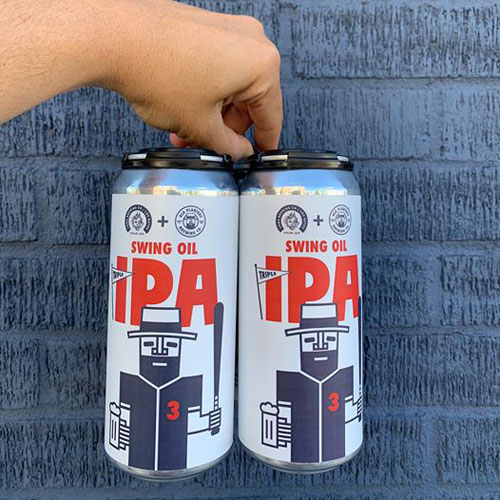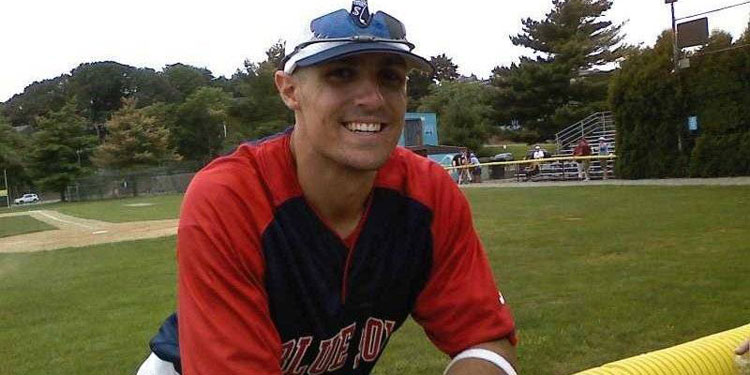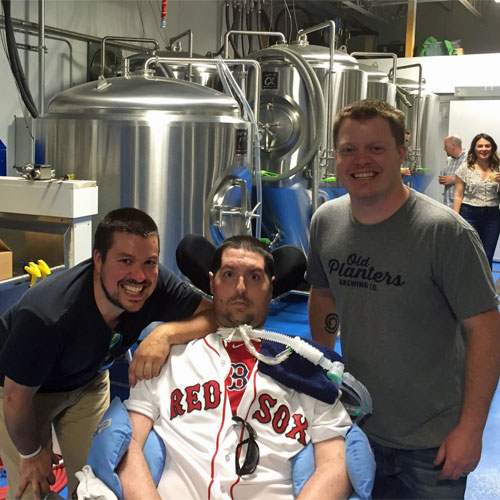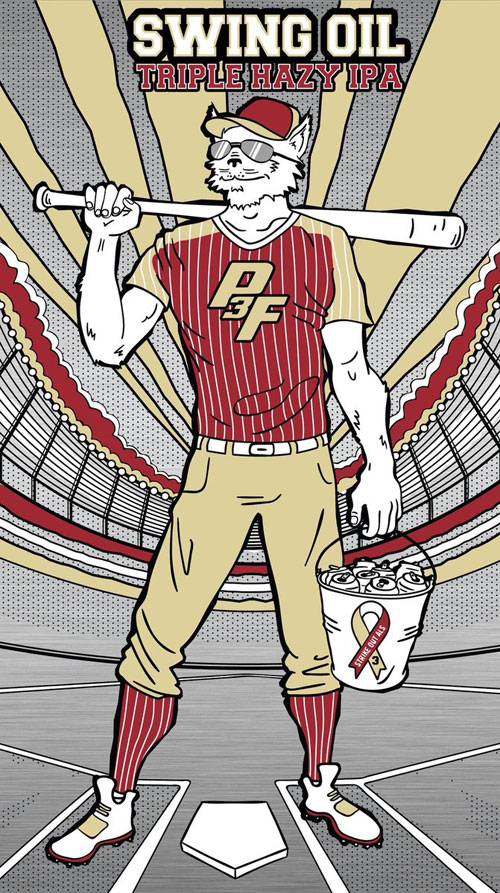 ---
Pete Frates was the Driving Force Behind the Ice Bucket Challenge
Pete Frates taking the Ice Bucket Challenge at Fenway Park, home of the Boston Red Sox.
And now Swing Oil IPA gets to participate in the Ice Bucket Challenge, too.
See complete list of baseball beers: