Pine Tar Incident Black IPA
Made by El Segundo Brewing Company, Pine Tar Incident Black IPA is a baseball beer honoring the George Brett home run called back because he had too much pine tar on his bat. This beer has whiffs of pine and spruce that lead the glass, followed by bitter cocoa and candied oranges. It's dry and lively, but with a creamy feel. A touch of roast permeates throughout, but the hop expression wins over in the end. No umpires were harmed in the production of this beer.
ABV – 7.0%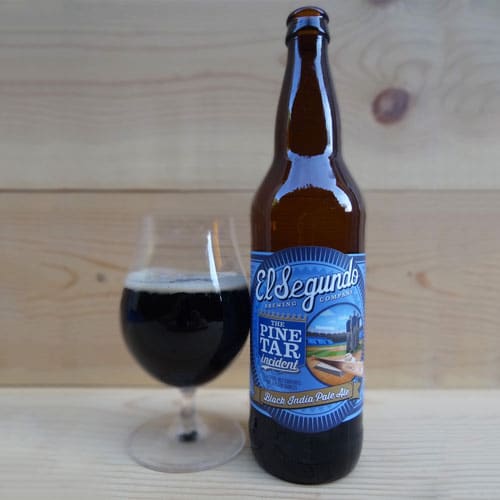 ---
George Brett and the Pine Tar Incident
In one of the most famous arguments in MLB history, Royals icon George Brett's potentially game-winning home run is ruled an out due to an illegal bat, causing a scene at Yankee Stadium.
See complete list of baseball beers: