Pinstripe Pils
Made by Blue Point Brewing, Pinstripe Pils is a baseball beer brewed exclusively for the New York Yankees, and only available at Yankee Stadium. This bright golden Pilsner is crisp, clean, and balanced, and brewed with a generous amount of Pilsner malt and Motueka hops – giving it a hint of lime aroma. Perfect for hot summer days at the ballpark.
ABV – 5.6%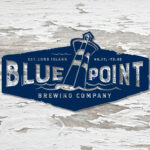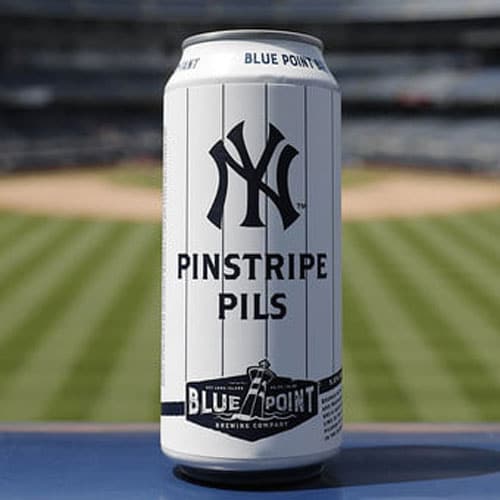 ---
Artsy Foam Heads
Beer Ripples is a printer that can print images and text on beer foam. The problem was that the Yankees logo, as well as players Aaron Judge, Gary Sanchez, Giancarlo Stanton and Aroldis Chapman were unlicensed by Blue Point, so the foam concept was short-lived – but the beer lives on.
---
Giving Pinstripe Pils a Try
The Yankees are offering a house-smoked pastrami sandwich in Tampa and yankee Stadium. JJ and Scott try that and the Pinstripe Pilsner by Blue Point Brewery.
See complete list of baseball beers: