Pizza Rats Pilsner
Made by Flagship Brewing Co., Pizza Rats Pilsner is a baseball beer created for the Staten Island Yankees, the Short-Season A affiliate of the New York Yankees.
In 2017, the Yankees allowed fans to vote on a new team name. When "Pizza Rats" won, the club opted to use the name as an occasional alias. In 2019, the SI Yanks and Flagship collaborated on this beer and it was produced. Pizza Rats Pilsner is a traditional pilsner dry hopped with Citra hops, and offers a woodsy summer taste.
ABV – 4.6%
IBU – 13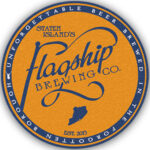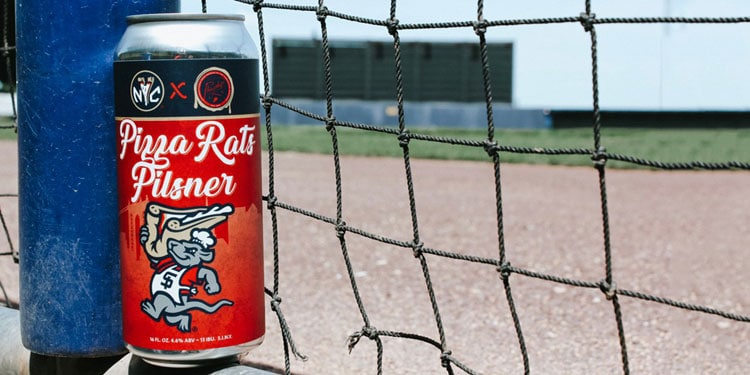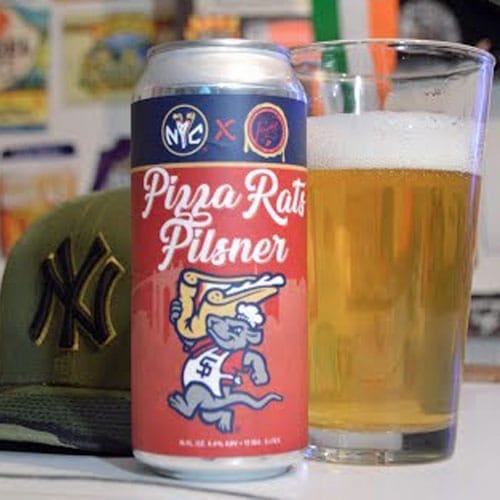 ---
Pizza Rats Pilsner Review
Flagship Brewing beer review of Pizza Rats Pilsner.
See complete list of baseball beers: