Pribilof Pounder Light Lager
Made by Broken Tooth Brewing, Pribilof Pounder was brewed to commemorate the sesquicentennial anniversary (150 years) of Alaska's first baseball team, on St. Paul Island, the largest of the Pribilofs. The brew is crisp, clean and refreshing with flavor of peanuts and CrackerJax. Take me out to the ballgame!
ABV – 4.3%
IBU – 13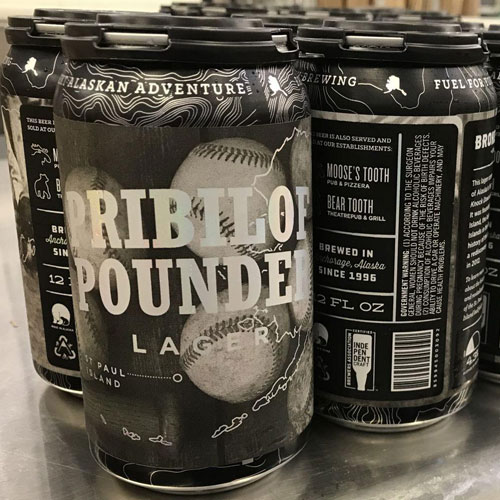 ---
Inside Broken Tooth Brewing
Tyler Jones of Broken Tooth Brewery (Anchorage, AK) describes the unique relationships among Moose Tooth, Bear Tooth, and Broken Tooth. The Broken Tooth Brewery brews beer and sodas to supply Moose Tooth (a Pizzeria) and Bear Tooth (a theater). Plus, learn about Alaska's liquor licensing laws.
See complete list of baseball beers: