Red Wing Red Ale
Made by Rohrbach Brewing Company, Red Wing Ale is a baseball beer made for the Rochester Red Wings, Triple A affiliate of the Minnesota Twins. The brew is lightly hopped and highlights caramel malts and is Crisp and refreshing. It is a staple to a home ball game.
ABV – 4.6%
IBU – 13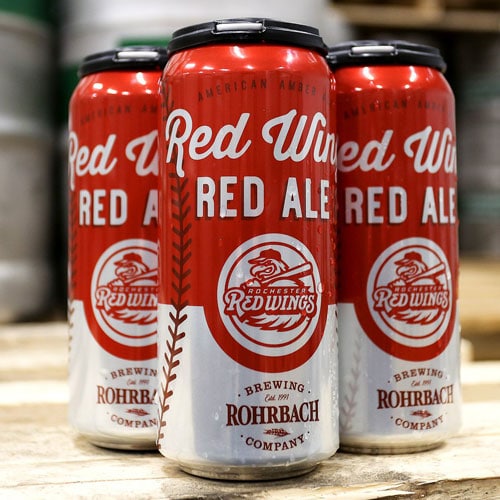 ---
Inside Rohrbach Brewing
Created by John and Patty Urlaub, this is Aa true American craft beer story. Rohrbach Brewing in Rochester, New York is a prime example of why this industry continues to grow each year.
See complete list of baseball beers: