Sac Fly American IPA
Made by Knee Deep Brewing Company, Sac Fly American IPA (a.k.a. Sac Fly-PA) is a baseball beer that's West Coast-style and brewed with CTZ, Citra and Centennial hops. The beer infuses piney and citrus-like flavors that balance out the light and crisp malt profile. Keep your foot on the base, get ready, go-go-go!! The batter may be out, but you definitely just scored.
ABV – 6.5%
IBU – 40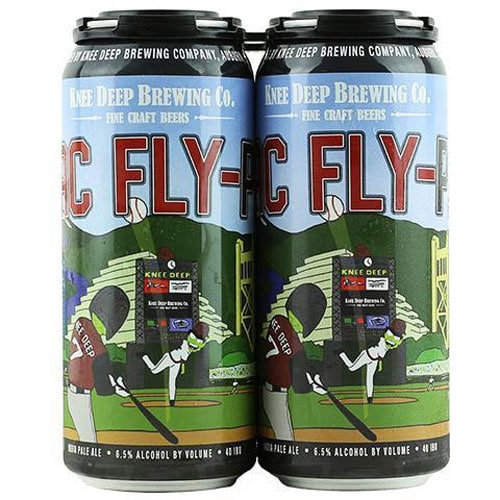 ---
Bottling Beer at Knee Deep Brewery
A brief tour of how they bottle beer at Knee Deep Brewery in Auburn, CA. Pretty slick process and these folks definitely know how to do it right.
See complete list of baseball beers: