Big Hapi Double IPA with Mango
Made by Samuel Adams, Big Hapi Double IPA with Mango is a baseball beer honoring Boston Red Sox legend David Ortiz. Big Hapi is made with more than 5 pounds of hops per barrel and dry-hopped with five American hop varieties from the Pacific Northwest. Infused with mango juice from the, this brew boasts strong citrus and tropical notes, a piney backbone and resinous flavor. Only 541 bottles were produced – one for each home run Big Papi crushed out of the park throughout his 19 year career.
ABV – 8.0%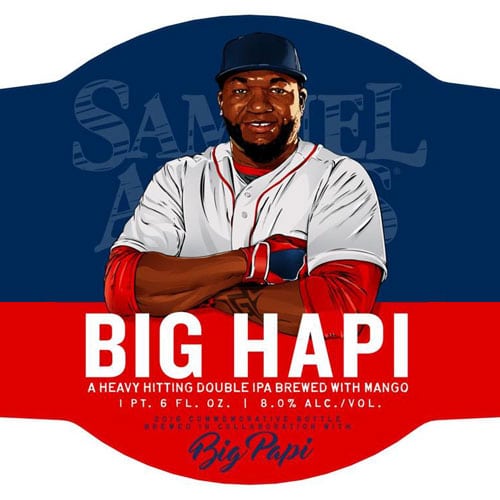 ---
Inside Samuel Adams
Late Night host Conan O'Brien tries every Sam Adams beer and examines every staff member's beard at the Sam Adams Brewery in Boston.
See complete list of baseball beers:
See all from Samuel Adams: