Pennant Pils Lager with Mint & Strawberry
Made by Samuel Adams, Pennant Pils Lager is a baseball beer released in time for the 2019 baseball season. This crisp lager is aged on strawberries and mint that were grown at Fenway Farms, a small garden that sits majestically atop America's oldest and most beloved ballpark, Fenway Park. There's no better brew for soaking up a warm, sunny day and a Boston Red Sox win.
ABV – 5.5%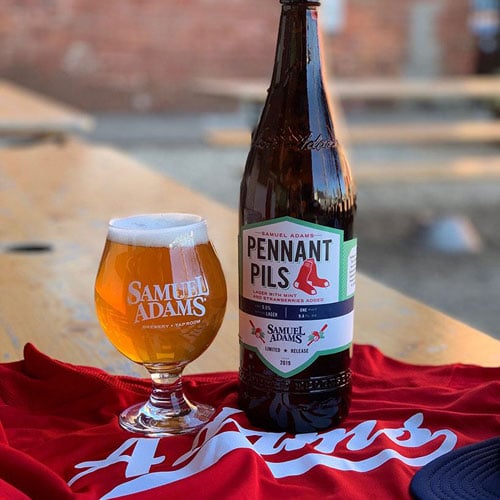 ---
Inside Samuel Adams
Late Night host Conan O'Brien tries every Sam Adams beer and examines every staff member's beard at the Sam Adams Brewery in Boston.
See complete list of baseball beers:
See all from Samuel Adams: