Red Seat IPA
Made by Samuel Adams, Red Seat IPA is a baseball beer honored for The Red Seat. This seat in the right field bleachers (Section 42, Row 37, Seat 21) is where Boston Red Sox slugger Ted Williams hit the longest home run ever belted at Fenway Park – 502 feet – on June 9, 1946. Only 502 bottles of Red Seat IPA were produced.
Red Seat IPA is bold and lively with the tropical and fruity character of Australian hops balanced by a smooth and roasty malt backbone that gives the beer hints of toffee. This flavorful brew is rounded and smooth with a dry and citrusy hop finish, making for a complex yet drinkable beer.
ABV – 6.8%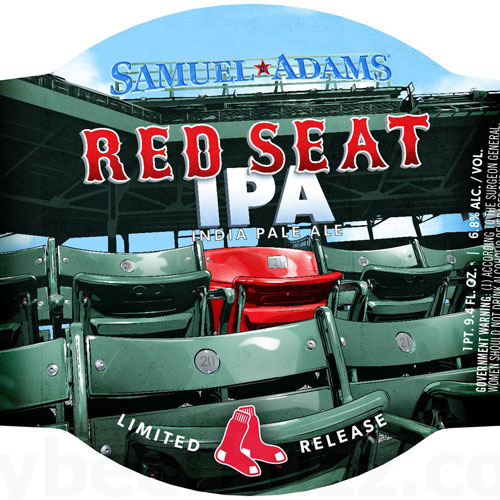 ---
Inside Samuel Adams
Late Night host Conan O'Brien tries every Sam Adams beer and examines every staff member's beard at the Sam Adams Brewery in Boston.
See complete list of baseball beers:
See all from Samuel Adams: