San Diego Pale Ale .394
Made by AleSmith Brewing Company, San Diego Pale Ale .394 is a baseball beer honoring San Diego Padres legend Tony Gwynn, who wanted a beer that was "light with a kick"– meaning full of hop character and light in body and color.
The result of the Gwynn family's feedback on test batches rendered a golden pale ale full of American hop flavor and aroma, with a subdued bitterness and a malty sweet finish. AleSmith San Diego Pale Ale .394 pays tribute to the city that Tony loved and the career-high batting average that he achieved in 1994.
From this inaugural brew, three other Gwynn brews were also created. A portion of the proceeds from all brews below go to the Tony and Alicia Gwynn Foundation (TAG). Also, while at AleSmith, be sure to visit the Tony Gwynn Museum in their tasting room.
ABV – 6.0%
IBU – 26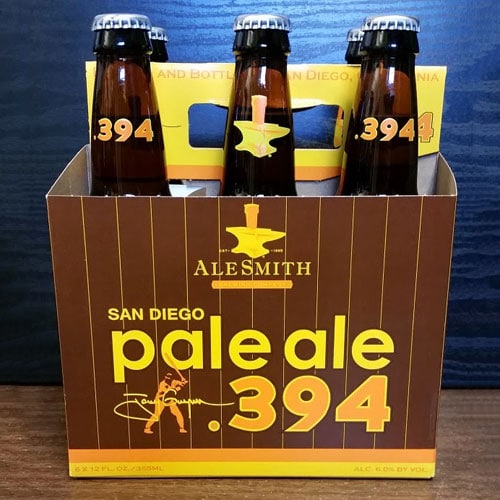 ---
HOF Imperial San Diego Pale Ale .394
After Gwynn's passing, AleSmith paid homage to the legendary slugger by introducing a limited-edition imperial or double version. The higher-octane interpretation, dubbed Hall of Fame Imperial San Diego Pale Ale .394, weighed in at 9.0% ABV packed into 22 oz. bottles adorned with Gwynn's Hall of Fame signature.
ABV – 9.0%
IBU – 50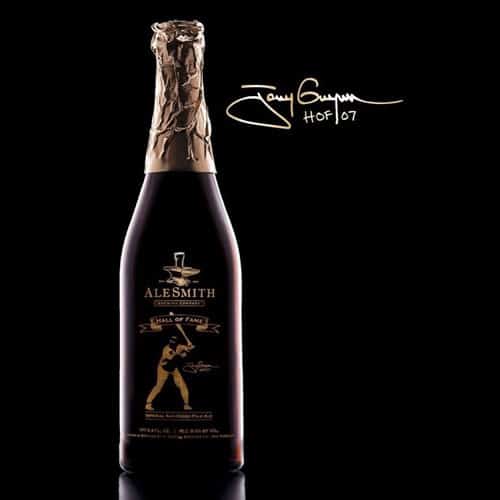 ---
Hazy .394
Similar to San Diego Pale Ale .394, the Hazy .394 beer showcases an intense hop aroma of tropical fruit and citrus. Where this beer differs is that it delivers a fuller-bodied pour than its predecessor, along with a smooth and creamy finish. It's a guaranteed hit!
ABV – 6.0%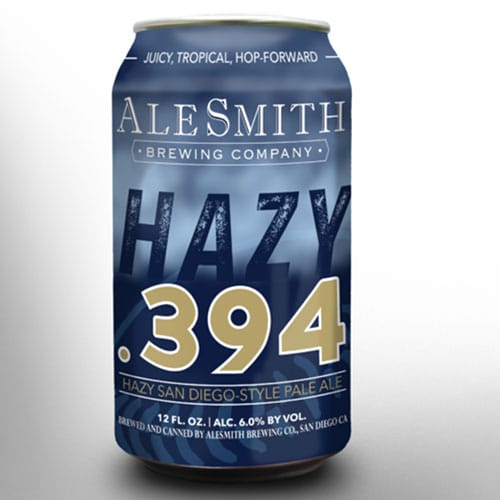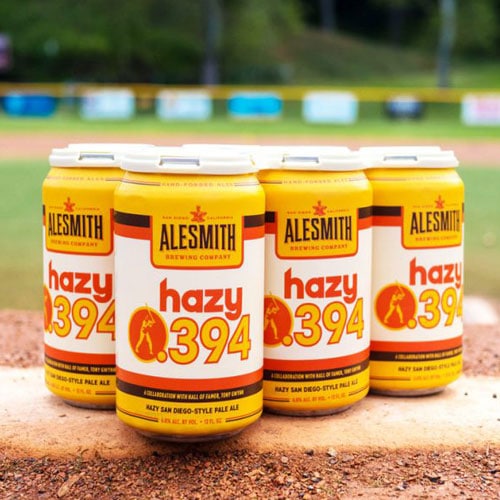 ---
Tony Gwynn Junior's IPA
Brewed with Tony Gwynn Jr, son of the baseball legend who helped create .394 Pale Ale, this session IPA is extremely drinkable yet an intensely flavorful beer with pungent notes of citrus, tropical fruit, melon, and berry, all balanced by light caramel flavors and a smooth bitterness.​
ABV – 4.3%
IBU – 40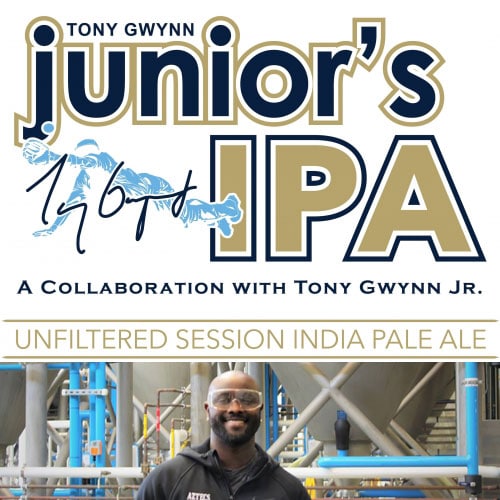 ---
Tony Gwynn Chasing .400
Tony Gwynn was hitting .394 on August 11, 1994, and that's when the season abruptly ended due to the MLB baseball strike over labor struggles. Not only was Gwynn at .394 at the time, but he was hitting .423 during the second half of the season, and .475 during the month of August. Would Gwynn have hit .400 if the season went the distance? Have a beer and discuss amongst friends.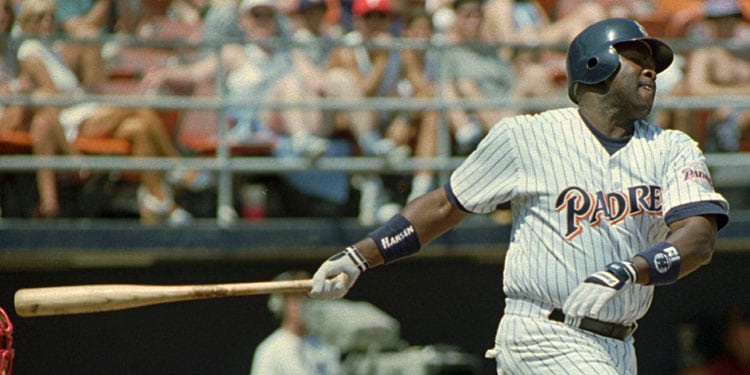 ---
The Making of San Diego Pale Ale .394
Tabitha Lipkin of FOX Sports San Diego explores the history and making of the beer that was created to honor one of San Diego's legends, Tony Gwynn, with San Diego Pale Ale .394.
See complete list of baseball beers: