Satchel Paige Pilsner
Made by Main & Mill Brewing Co., Satchel Paige Pilsner is the first in an ongoing series of baseball beer celebrating the history of the Negro Leagues and its' players. The inaugural release celebrates Satchel Paige, as a tribute to his 50th Anniversary of his Hall of Fame election. It features four different paintings of Paige by world-renowned artist, Graig Kreindler.
As a collaboration between Main & Mill, Graig Kreindler, the Negro Leagues Baseball Museum, and Jay Caldwell of negroleagueshistory.com, 20% of sales are donate in support of the players' families and the Negro Leagues Baseball Museum.
Each can released in this series will continue to be sequentially numbered (this 4-pack contains NLCS 001, #001 – #004).
ABV – 5.5%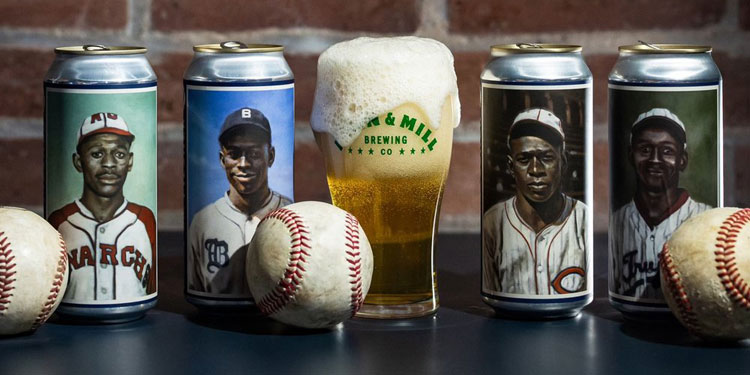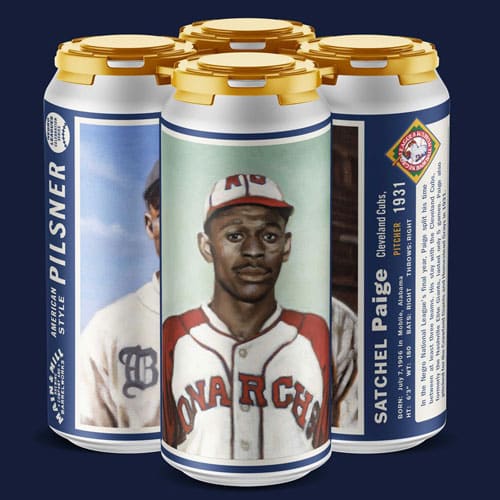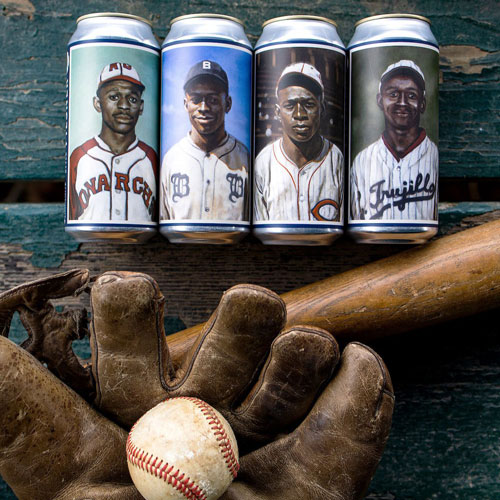 ---
Brewery Honors Negro League Baseball Players
Main & Mill Brewing Company reached out to world-renowned painter Graig Kreindler to explore licensing his paintings of Negro League Baseball players to raise money for the Negro Leagues Baseball Museum and players' families. The brewing company's Negro League Celebration Series aims to raise money and awareness with each release.
See complete list of baseball beers: