Fear the Bier Schwarzbier
Made by Strike Brewing Co., Fear the Bier Schwarzbier is a baseball beer that's a tribute to the beard of San Francisco Giants reliever Brian Wilson.
Nothing has had quite the impact of relief pitcher Brian Wilson's beard in 2010. Dyed pitch black, it sits on his face like a sweater. Beginning in early fall, when the beard appeared suddenly darker, both male and female fans began to paste felt facsimiles on their faces, and homemade "Fear the Beard" signs started appearing.
ABV – 5.2%
IBU – 25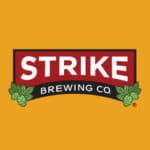 ---
Inside Strike Brewing
Anything Interesting visits Strike Brewing Co., a local craft brewery with a huge impact in the San Jose community.
See complete list of baseball beers:
See all from Strike Brewing Co.: