Moonshot Hazy Double IPA
Made by Strike Brewing Co., Moonshot Hazy Double IPA is a baseball beer that's a full-bodied and juicy double IPA, hop forward with a mild, smooth bitterness. An enormous dry hop of Citra and Kahatu hops contributes bursting peach, passionfruit, and pineapple aromas that are complemented by fruity yeast esters.
ABV – 8.0%
IBU – 40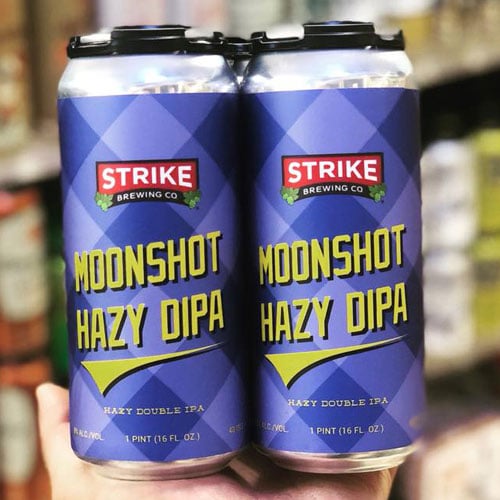 ---
Inside Strike Brewing
Anything Interesting visits Strike Brewing Co., a local craft brewery with a huge impact in the San Jose community.
See complete list of baseball beers:
See all from Strike Brewing Co.: