Pennant Haze
Made by Strike Brewing Co., Pennant Haze is a hazy IPA baseball beer brewed with Oats and White Wheat then fermented by an East Coast yeast strain for a smooth, fruity, and full-bodied base. A massive dry hop with Strata and Callista add intense flavors of Apricot, Raspberry, and Grapefruit zest.
ABV – 7.0%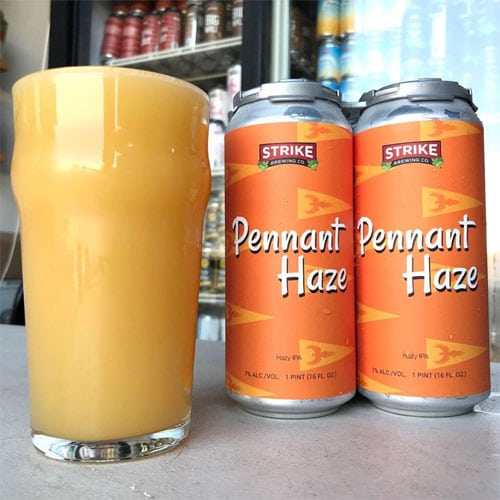 ---
Inside Strike Brewing
Anything Interesting visits Strike Brewing Co., a local craft brewery with a huge impact in the San Jose community.
See complete list of baseball beers:
See all from Strike Brewing Co.: