Pop Fly
Made by Strike Brewing Co., Pop Fly is a patersbier baseball beer inspired by Trappist Monks known for their strong, aggressive styles. This ale is a more practical and equally delicious daily drinker for those that have to brew all day. Pop Fly is an Abbey-inspired session beer that is loaded with incredible yeast flavor with a light, crisp body. Store Cold, Drink Fresh!
ABV – 4.0%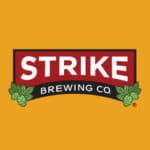 ---
Inside Strike Brewing
Anything Interesting visits Strike Brewing Co., a local craft brewery with a huge impact in the San Jose community.
See complete list of baseball beers:
See all from Strike Brewing Co.: