Subway Series
Made by Strike Brewing Co., Subway Series is an unfiltered West Coast IPA baseball beer that celebrates two teams from across town being able to travel to each other by train to play each other. It is hazy amber in color with a light orange sweetness.
ABV – 6.5%
IBU – 30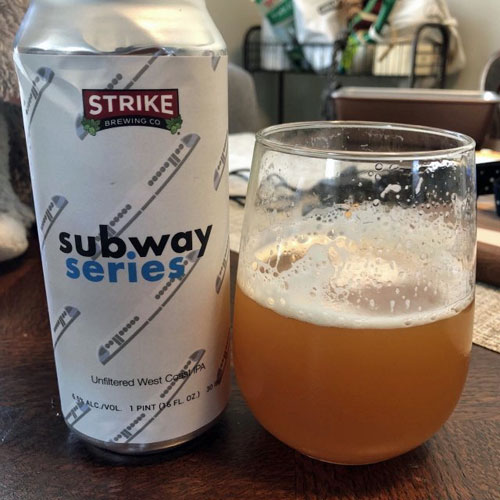 ---
Inside Strike Brewing
Anything Interesting visits Strike Brewing Co., a local craft brewery with a huge impact in the San Jose community.
See complete list of baseball beers:
See all from Strike Brewing Co.: