Training Haze
Made by Strike Brewing Co., Training Haze is brewed with South African-grown African Queen, an elusive hop that is as rare as it is delicious, boasting flavors of mango and berry. Blending these hops with Mosaic adds even more fruity hop character, which is balanced by a soft and mellow malt backbone for incredible drinkability.
ABV – 7.0%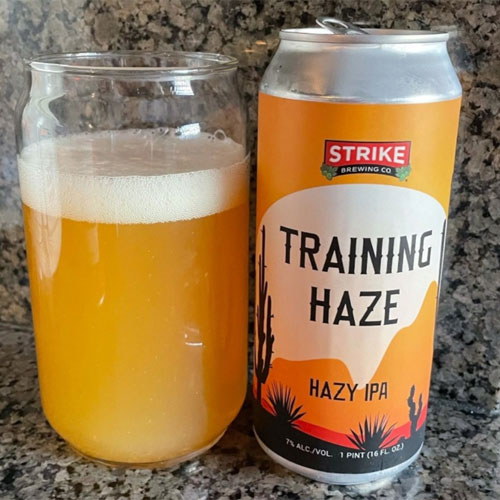 ---
Inside Strike Brewing
Anything Interesting visits Strike Brewing Co., a local craft brewery with a huge impact in the San Jose community.
See complete list of baseball beers:
See all from Strike Brewing Co.: