Two Seam IPA
Made by Strike Brewing Co., Two Seam IPA is a baseball beer with a simple malt base and moderate bitterness to allow the irresponsibly large dry hop of Mosaic and Amarillo hops to shine. The result boasts a glorious aroma of mango, apricot, and pine, with a dry finish that will have you coming back for more.
ABV – 6.5%
IBU – 68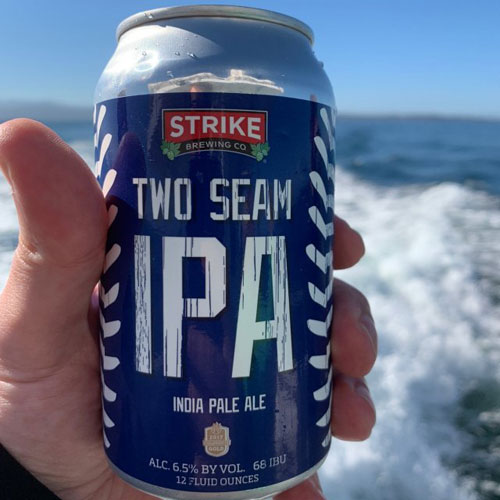 ---
Inside Strike Brewing
Anything Interesting visits Strike Brewing Co., a local craft brewery with a huge impact in the San Jose community.
See complete list of baseball beers:
See all from Strike Brewing Co.: