The Premium Malts – featuring Ichiro
Made by Suntory, The Premium Malts a pilsner that originated in the Czech Republic and Germany as their model, a craft a world-class beer that was delicate, and with a hoppy aroma, firm body, and a deep, rich flavor was created.
In 2017, Seattle Mariners and brand had a series of pilsner baseball beers featuring Japanese legend, Ichiro Suzuki in hitting poses in 2017.
ABV – 5.5%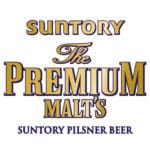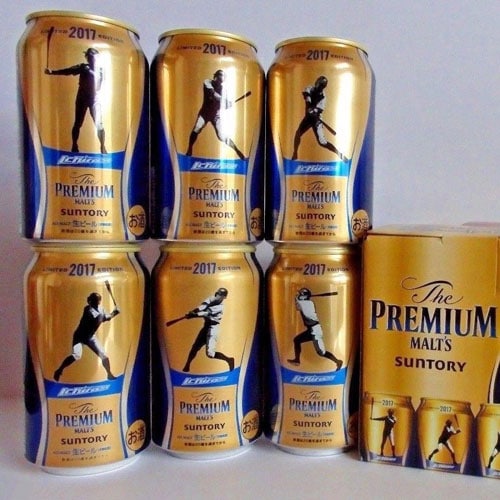 Ichiro Suzuki Promoting Ichiban Shibori
Unlike the United States where active major leaguers may not endorse beer, this is untrue Japan. Suntory is not the first beer brand Ichiro was the spokesperson for. Back in 2009, he promoted Ichiban Shibori for Kirin, though he was never on a label. Interestingly, Kirin and Suntory were later in merger talks in 2010, but it never came to fruition.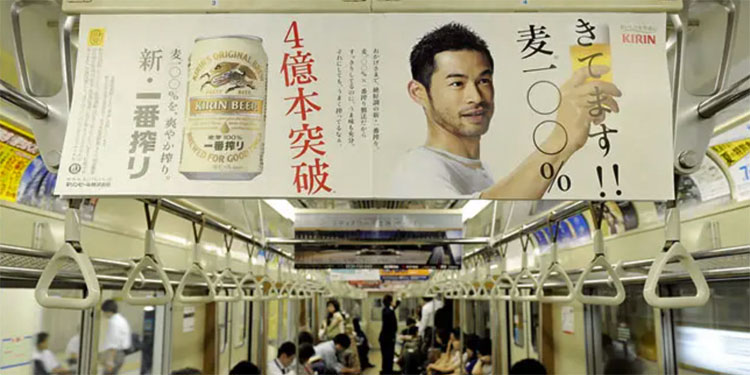 Kirin Ichiban Shibori Featuring Ichiro Suzuki
See complete list of baseball beers: