Sweet Spot IPA
Made by Mother Earth Brew Co., Sweet Spot IPA is a baseball beer with hop additions of Magnum, Cascade and a LOT of Galaxy. Together, they just knocked this IPA right out of the park with the very first swing. Or was it swig… Crack the lid, pour it with a nice, thick head, then kick back and let the endorphin rush begin baby. You found that Sweet Spot and you're going to hit it again and again and again.
ABV – 7.2%
IBU – 67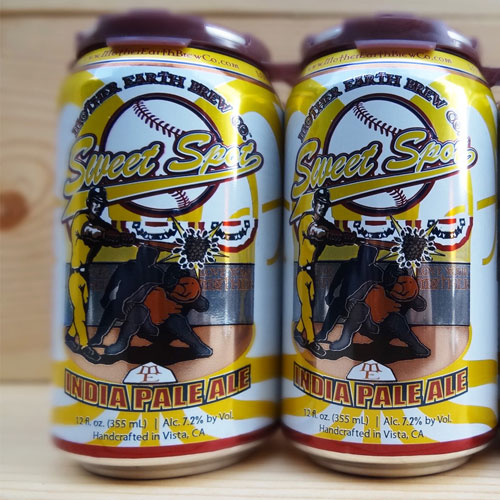 ---
On Draft: Mother Earth Brew Co
Sit down with Ben Arroyo, brewer at MEBC, to discuss hop varieties and more.
See complete list of baseball beers: