Brett Saison with Mosaic Hops
Made by Texas Leaguer Brewing, Brett Saison Mosaic Hops is a baseball beer that asks: Is the DH for Dry Hopped, Designated Hitter, or Double Header? It is dry and fruity, and the flavors from the Brett fermentation envelope the tropical notes in the hops, providing a refreshingly complex finish.
ABV – 7.2%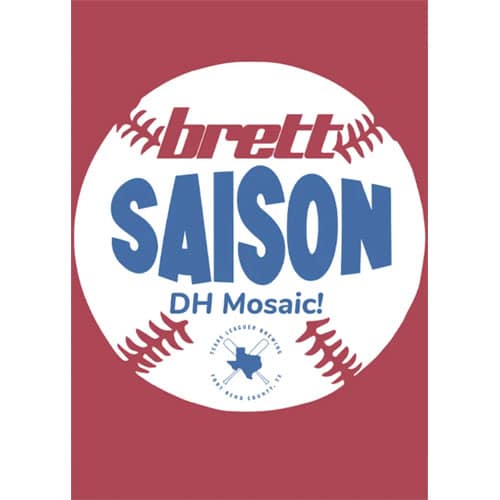 ---
Inside Texas Leaguer Brewing
Head inside The Texas Leaguer Brewery in Missouri City, Texas just outside of Houston, Texas, where they are famed for their baseball-themed beers.
See complete list of baseball beers:
See all from Texas Leaguer Brewing: