That's Baseball Baby
Game on! When making a sessionable pale ale, you gotta go at least 3 for 10 with the hops. We got all the numbers, so we went heavy on the Azacca, and then used Citra and El Dorado too. With notes of Pineapple, Grapefruit, & Rainier Cherries and a lower ABV, have a few and rope a line drive out of nowhere!
Yet, the beer is really named after a line from the television show "It's Always Sunny in Philadelphia." In the episode "The Gang Beats Boggs," the cast tries to surpass the number of beers Wade Boggs is said to have consumed during a cross country airplane trip – 70 beers! Boggs makes a brief cameo as the ghost of a drinking buddy. After the flight lands in Los Angeles, Charlie, who has now surpassed the record with 71 beers drank, gets a base hit at a local baseball field. He then proclaims, "That's baseball, baby!"
ABV – 5.9%
IBU – 45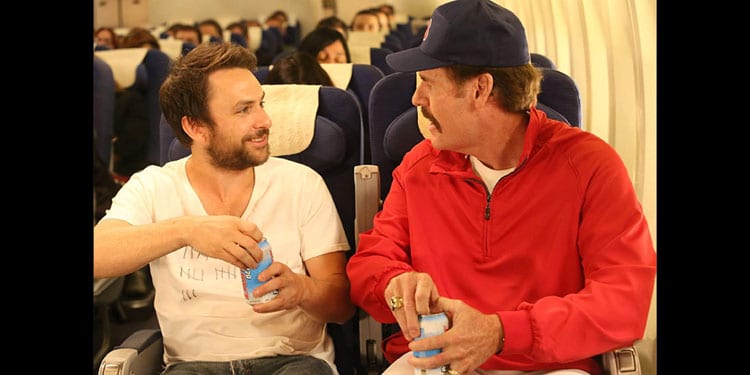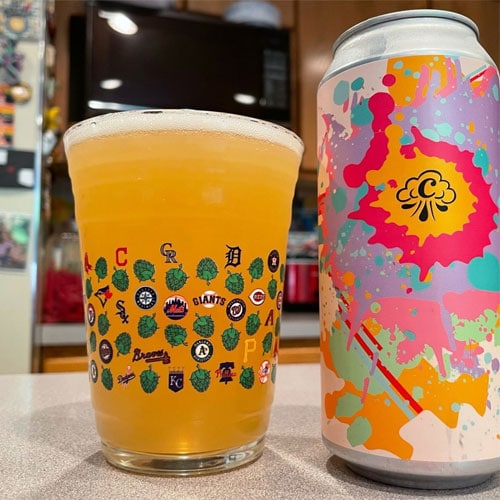 ---
Scene from The Gang Beats Boggs
At LAX Charlie and Dee are tied at 70 beers. They each chug one more to beat Boggs' record. Mac then tells Charlie he must bat 3/10 and they head to a ball diamond where Charlie ropes a line drive on his first swing. Mac says he doesn't have any more baseballs to pitch and declares Charlie the winner ("batting 1.000").
---
Beer Review: That's Baseball Baby
Review of That's Baseball Baby from Cloudburst Brewing.
See complete list of baseball beers: