The Bryce is Right IPA
Made by Broken Goblet Brewing, The Bryce is Right IPA is a baseball beer honoring slugger Bryce Harper. It's funny how in sports more than anywhere else, your enemy can become your champion. All it takes is a change of venue, some new duds, and a ton of cash. Broken Goblet used to thing IPAs were their enemy, but all it took was the big guy in a mummers outfit to change their minds.
The Bryce is Right covers all the bases with a sweet foundation of midwest grains giving way to Galaxy, Mosaic, Citra and Equinox, bursting with passionfruit, citrus, papaya, and most importantly, bubblegum.
ABV – 6.0%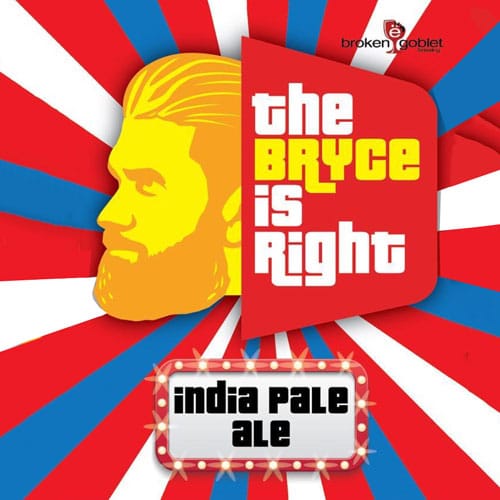 ---
Bryce Harper Beer in the Works
That's a clown question, Bro. Of course Bryce Harper has a beer in the works.
See complete list of baseball beers: