Tokyo Yakult Swallows Baseball Beer
Made by Kizakura Brewing for the Tokyo Yakult Swallows ballclub, this baseball beer is out of Japan. This beer has a hazy straw color to it and a thin head. This is a light-bodied beer that has a bit of tanginess. This would definitely be an acceptable brew for a hot summer day. It gives you a lot more to think about on the palate than the typical Japanese light beer while preserving the expected refreshingness and ease of drinking.
ABV – 4.0%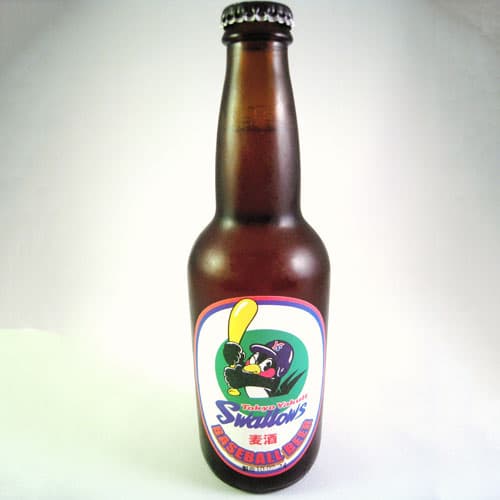 ---
Baseball at Jingu Stadium in Tokyo, Japan
Spend an evening in Tokyo's Jingu Stadium, home of the Central League's Yakult Swallows. Get a sense of the atmosphere in the Nippon Professional Baseball League of Japan.
See complete list of baseball beers: