Walk Off Tripel
Made by Milwaukee Brewing Company, Walk Off Tripel is a baseball beer made with Pilsnew, Wheat, Oat Flakes malts and Saaz and Mt. Hood hops. Like the rare play in baseball, this beer is dramatic, exciting and a game changer. Fermented with a true Belgian yeast strain, this blonde ale has complex fruit aromas, earthy tones and a crisp dry mouthfeel.
ABV – 8.0%
IBU – 14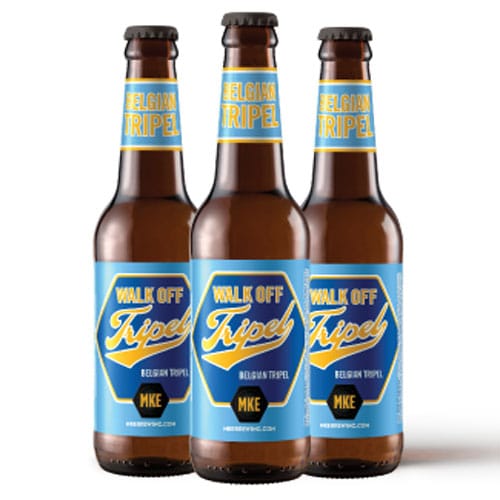 ---
Beer Geek Nation Reviews Walk Off Tripel
Milwaukee Brewing Co. beers reviewed!
See complete list of baseball beers: