Hit and Run features a baseball scout who gets off a train in the middle of the Western desert where a baseball game is underway. Here, he finds and signs Swat Anderson, who also falls in love with the scout's sister. The team's crooked treasurer becomes jealous of the couple's relationship, and he kidnaps the sister knowing that Swat will come to her rescue.
Hit and Run (1924) Action, Comedy, Sport | 60min | 10 August 1924 (USA)
Director:
Edward Sedgwick
Writer: Edward Sedgwick, Raymond L. Schrock
Stars: Hoot Gibson, Marion Harlan, Cyril Ring
Summary:
"Swat" Anderson (Hoot Gibson) is a cowboy who plays on the town's baseball team and can hit the ball so far they have to send a man on horseback to retrieve it. It isn't long before a major league scout signs him to a professional contract. "Swat" can hit and he can run but he can't catch a ball which makes him a bit of a liability. That doesn't keep a gang of gamblers from deciding to kidnap him to ensure they win betting against his team in the championship series.
Photos
See all photos >>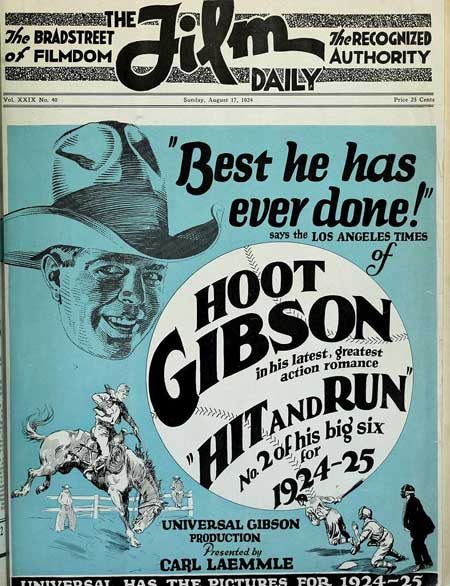 See complete list of baseball movies:
See next baseball movies: