Bottomley Ruffing Schalk Baseball Museum
The Bottomley Ruffing Schalk (BRS) Baseball Museum in Nokomis, IL honors about 120 central Illinois people for their contributions to the game of baseball.
What started in a restaurant window in 1981 has blossomed into an expansive attraction for the central Illinois region. The idea was to honor three players from the first half of the 20th century that had ties to Nokomis and Montgomery County who each made the National Baseball Hall of Fame — Jim Bottomley, Red Ruffing and Ray Schalk.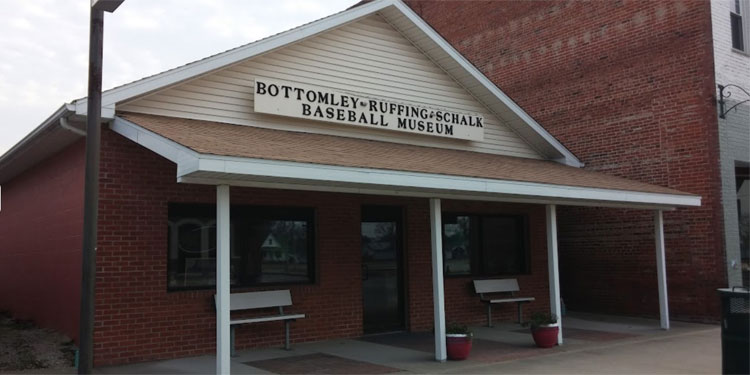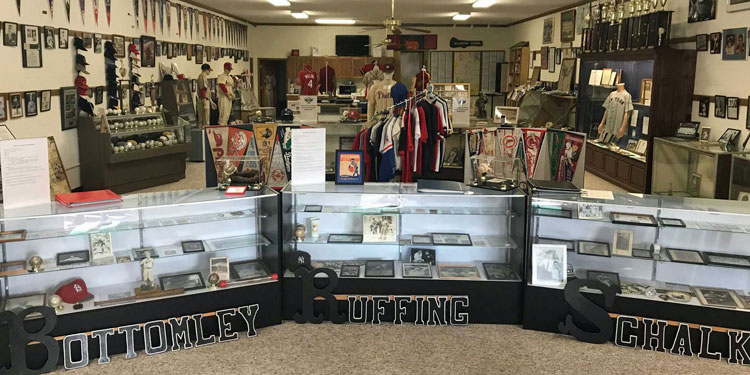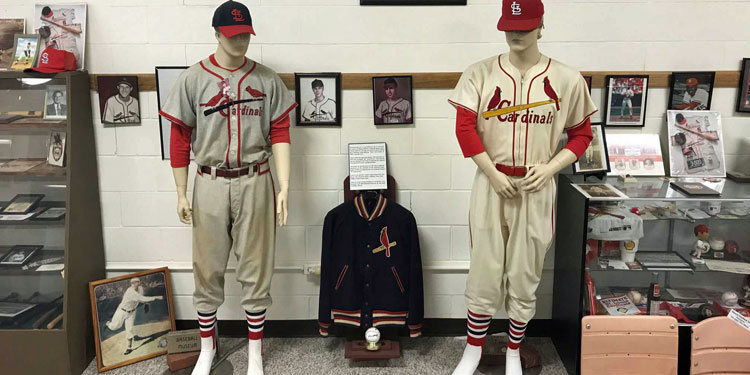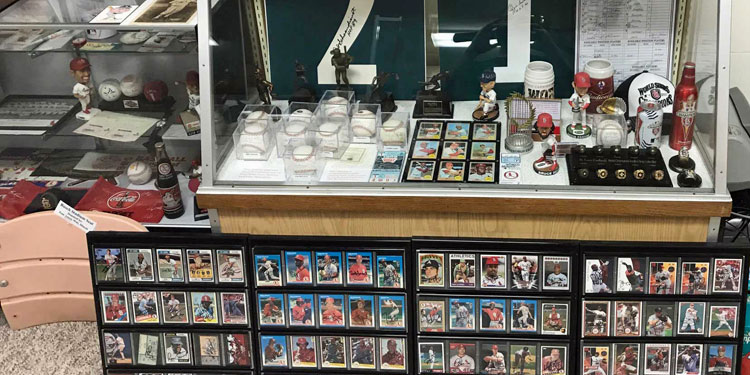 ---
Inside the B-R-S Museum
Three baseball Hall of Famers called Nokomis home at the BRS Museum – Jim Bottomly, Red Ruffing, and Ray Schalk. Here, fans can celebrate their careers and the love of baseball in the area. Video interview is by Mark McDonald from WSIU TV.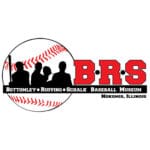 Explore U.S. and Canada baseball attractions: